The World Cup of the Coastal Rowing Community is just around the corner! The preparations and planning are in full swing. However, questions about the conditions remain! So, how are the Coastal Rowing waves in Oeiras?
The location:
The beach of Praia da Torre has a wonderful powdery sand – sand you usually expect from a perfect vacation spot. It's also very close to the imposing Forte de São Juliao de Barra, dating back to the 16th century.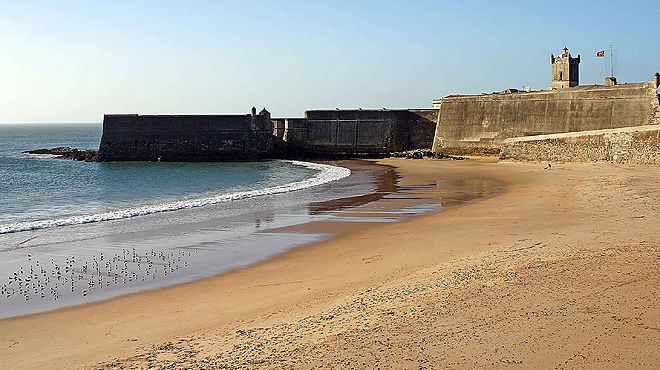 The beach with it's gentle, crystal-clear sea, is practically a sheltered bay – bordered to the east by the Oeiras Marina. The harbor wall serves as a windbreak. Praia da Torre is an excellent bathing beach and offers plenty of space for coastal rowers and their boats. Praia da Torre is not easy to reach by cars, especially with trailers, so you better take a closer look at the route!
The Coastal Rowing waves in Oeiras
The waves that roll into the Tagus from the Atlantic can be impressive. It is not for nothing that the coast around Lisbon is one of the top surfing spots in Europe. Even rogue waves have appeared here. They break against the harbor wall and splash over it in a wide arc.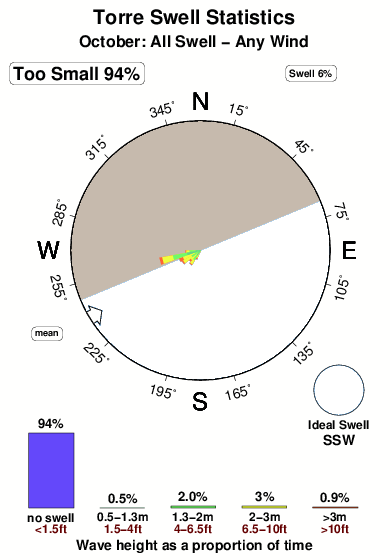 The graphics above describe the combination of swell aimed at Torre during a typical September.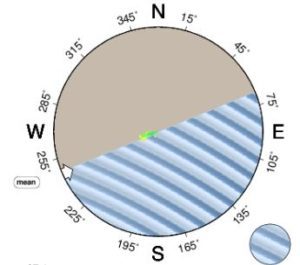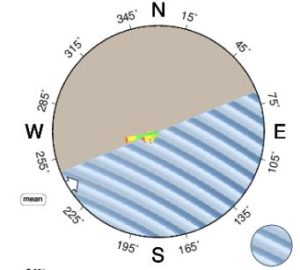 The diagram shows that the most frequent swell direction, represented by the largest spokes, was WSW, while the prevailing wind is from NW. On an average September, the swell is big enough to make surfable waves in Torre only about 3% of the time. 97% of the time the waves are not long enough – mind you, for surfers. The wave height can also be seen in the diagram.
Wind in Oeiras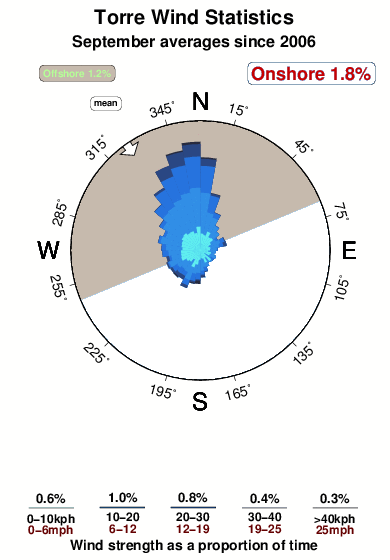 The graph shows how often and how strong the winds blow from different directions in a typical September. The longest spikes point in the directions from which the wind blows most often. And the shade of blue indicates the strength. The prevailing wind at Torre is blowing from the WSW according to the model.
If the color plot shows an almost round shape, it means that there is no strong wind direction distortion at Torre. Conversely, dominant spokes represent preferred directions, and the darker blue, the stronger the wind. Winds in excess of 40 km / h (25 mph) are not expected during a typical September. As said, these are statistical data, measured since 2006.