Coastal Rowing is becoming more and more popular! The rough-water-version of classical rowing is rapidly increasing! Many people prefer it due to the high fun factor and incredible experiences of nature.

Maybe we are able to it as an Olympic discipline soon! The rowing adventure for all types of waters and weather conditions.

Fast, dynamic and stable.
Our boats are suited for every level of experience - Beginners, advanced rowers and athletes.

For tour rowing or regattas.
What is the difference between Rowing and Coastal Rowing?
🌊 Coastal Boats are used at coasts and on lakes.

🌊 Coastal Boats have a specially shaped hull to improve gliding and steering.

🌊 Coastal Boats drain entering water automatically.

🌊 Coastal Boats are wider, heavier and more stable. Basically unsinkable!
Coastal-Boats sells Costal Rowing Boats of the brands RUBENETTI and RS Boats. All are leading in their boat category and supply FISA World Cup regattas.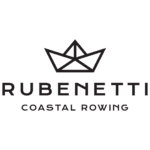 Available in: United Kingdom, Germany and Austria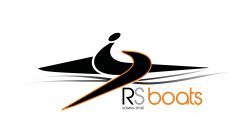 Available in: Germany and Austria