If you want to start with coastal rowing, you will ask yourself, what are the best Coastal Rowing Boats for Beginners? Most likely you are expecting a boat to be agile, while it is also stable in windy and harsh conditions at sea. You don't necessarily need a "Racing Coastal",  but you should consider a boat with FISA specifications. Especially, if you want to participate in a regatta at some point. Furthermore, the boat should accelerate well and bring you to the highest speed possible. Unfortunately, we're not able to build our boats like LEGO or Playmobil as seen in the picture (Credit: Rubenetti). So, what's the best Coastal Rowing Boat when you want to start with Coastal Rowing?
Here is our suggestion:
The best Coastal Rowing Boats for Beginners are the RS Yole 18 and the RUBENETTI R12 Club
Our criteria for our recommendation:
When you start with coastal rowing, you want to focus on your rowing.
Agility and stability: Your boat needs to be stable and agile at the same time.
No disturbance: You like to concentrate on your stroke and don't want to get disturbed by an unstable boat.
No bouncing and easy navigatable: You want to end up in the direction you choose and not let the waves choose for you.
Importance of the bow: Same here. Hull and Bow should be going in the same direction. Which can be a problem with lateral waves
Best Coastal Rowing Boat for Beginners
Have a look at the two boats we recommend for rowers, who want to get into Coastal Rowing. Both boats are perfect for Coastal Rowing and rowing on larger lakes.
Rubenetti: CoR12 CLUB (1)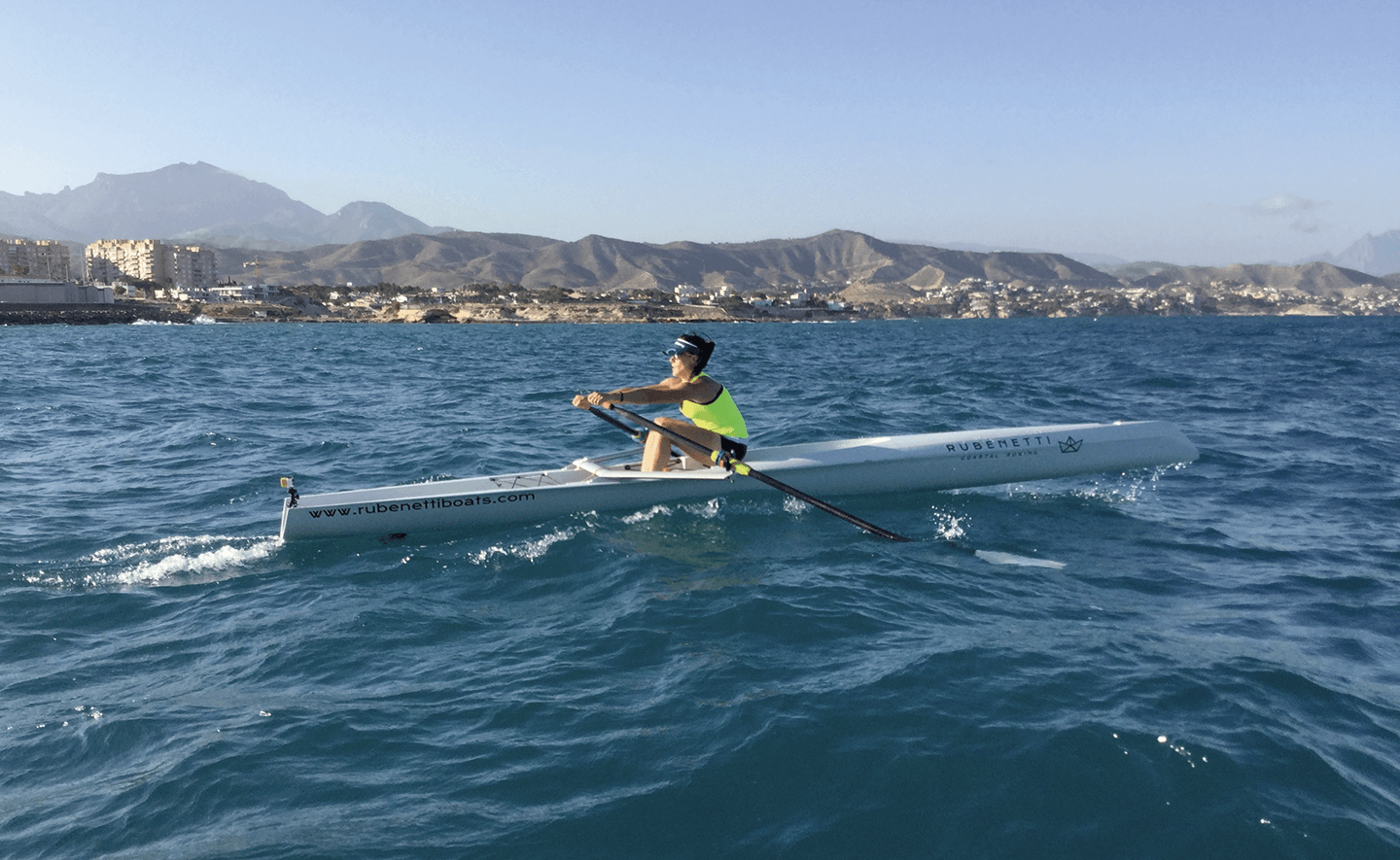 RUBENETTI boats are manufactured in Spain. All models are tested directly in the harbour of Alicante, close to the production facility. RUBENETTI not only specialises in Coastal Boats for regattas but also has a very interesting range of "allrounders" in their product range. The owner of the shipyard, Ruben, is able to combine stability with speed.
He exclusively produces his boat with the infusion process. This assures the constant quality of the hull. Ruben works together with some of the most famous coastal rowers in the community and builds new designs and forms based on their suggestions and input. This input is not only good for a steady development of boats but also leads to a lot of fun on the water.
Here are some features:
Lightweight construction (FRP, Soric Sandwich and PVC) and Carbon construction
Agile bow
Front / reverse rigger
Fixed fin, storage net, waterproof compartment
Some RAL colours
Heelflex or Active Tool stretcher
Length: 6.00 m,  Width: 0.75 m,  Weight: 28-31 kg
RS YOLE-18 – (2021) (2)
Rowing the RS Yole 18 is very easy. You will fall in love with the performance and the setup. This Solo is fun for beginners and those who want to get into coastal rowing. We tested this boat just days ago on the Atlantic Ocean and North Sea with "Lake Rowers".  Everyone loved the stability and the handling of the boat in waves. The boats are available with a FRP-hull or a carbon-hull. The carbon version makes it even a lightweight. It's available in many colours and has all features a good Coastal Boats need to have: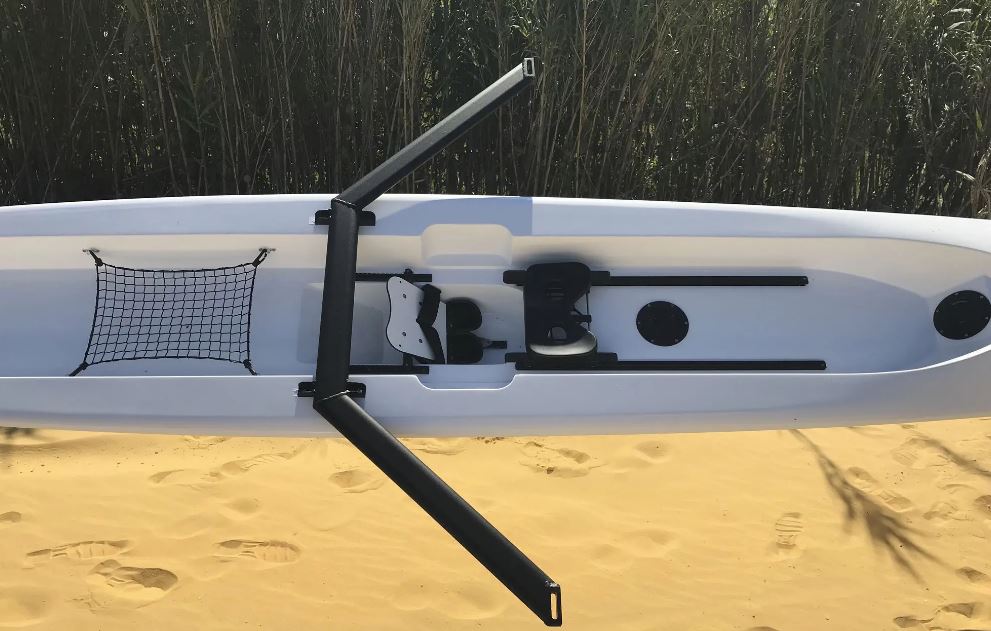 Coated aluminium- wings,  Glass fibre foot stretcher
Sliding seats, Net for life jackets
Safety ropes
Stainless steel screws
100% Made in France
Dimensions:
Weight: 35 Kg,   Length: 6.00 m,   Width: 0.80 m
Interested in buying a Coastal Boat? More information needed? Feel free to contact us!