Wolfgang Zelloth rowed a coastal Marathon in Austria at Lake Wörthersee. Alone, by himself in a coastal double. No competition – just for fun
"I'm a relatively new to rowing – my first rowing course was on June 19th, 2020 at the age of 53. But rowing on the water has fascinated me since than. I'm a member of the RV Nautilus in Klagenfurt / Wörthersee. Two years ago, the association bought a Coastal 2x, which I have taken very dearly to my heart, even when traveling alone.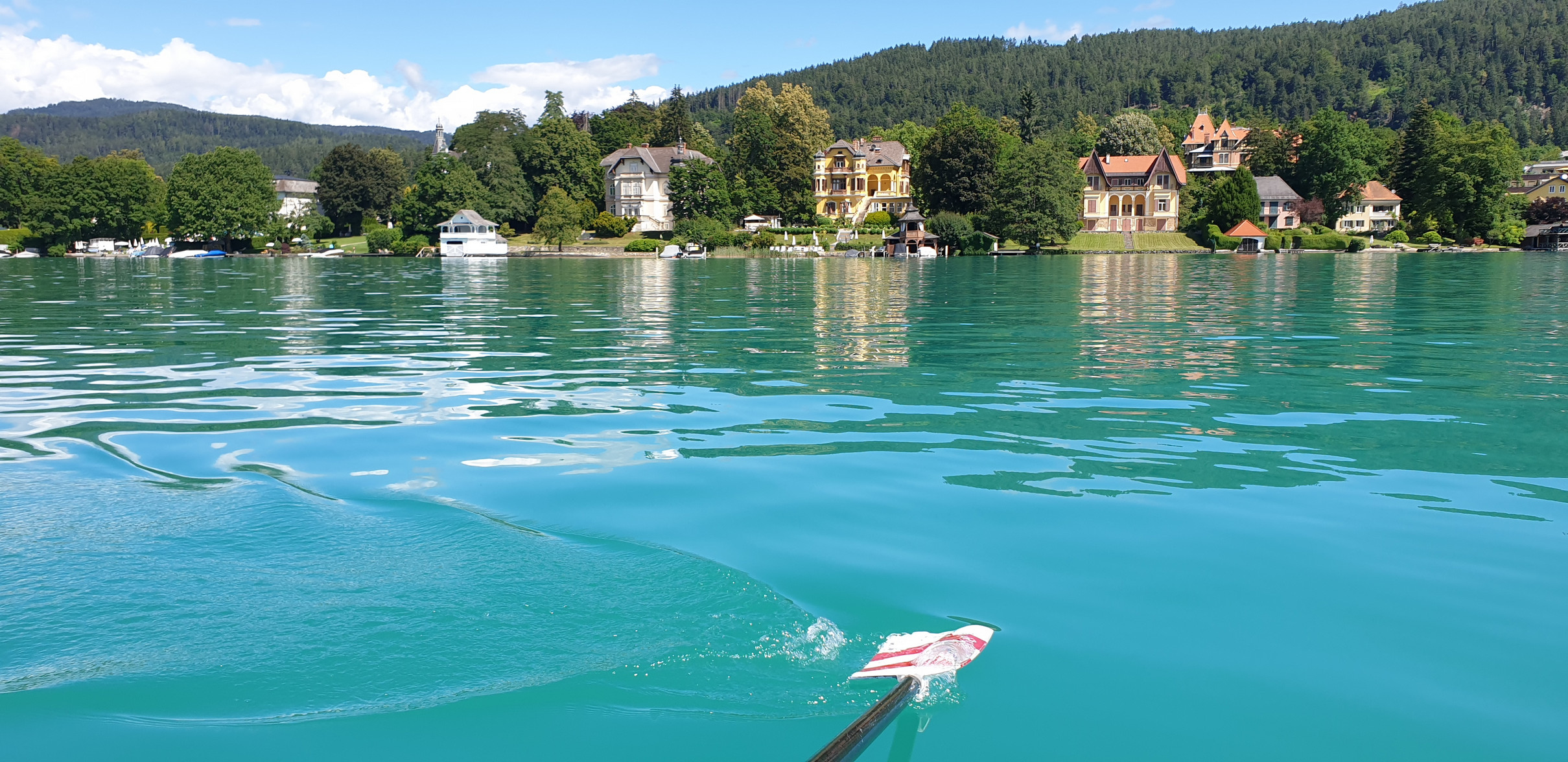 My Dream
It has always been my dream not only to row half marathons on the Indoor Erg, but also to row on the water. On May 21st, 2022 the time had come. Boarding the Coastal 2x and off we go… direction of Velden (approx. 16 km), the western end of Lake Wörthersee. It went so well that I actually rowed all the way to Velden and back, a total of 33km, more than it takes to run a half marathon.
But the ambition does not sleep – soon the next project was born – MARATHON – not around the Wörthersee, but on the Wörthersee shore.
Start of the Coastal Marathon in Austria at Lake Wörthersee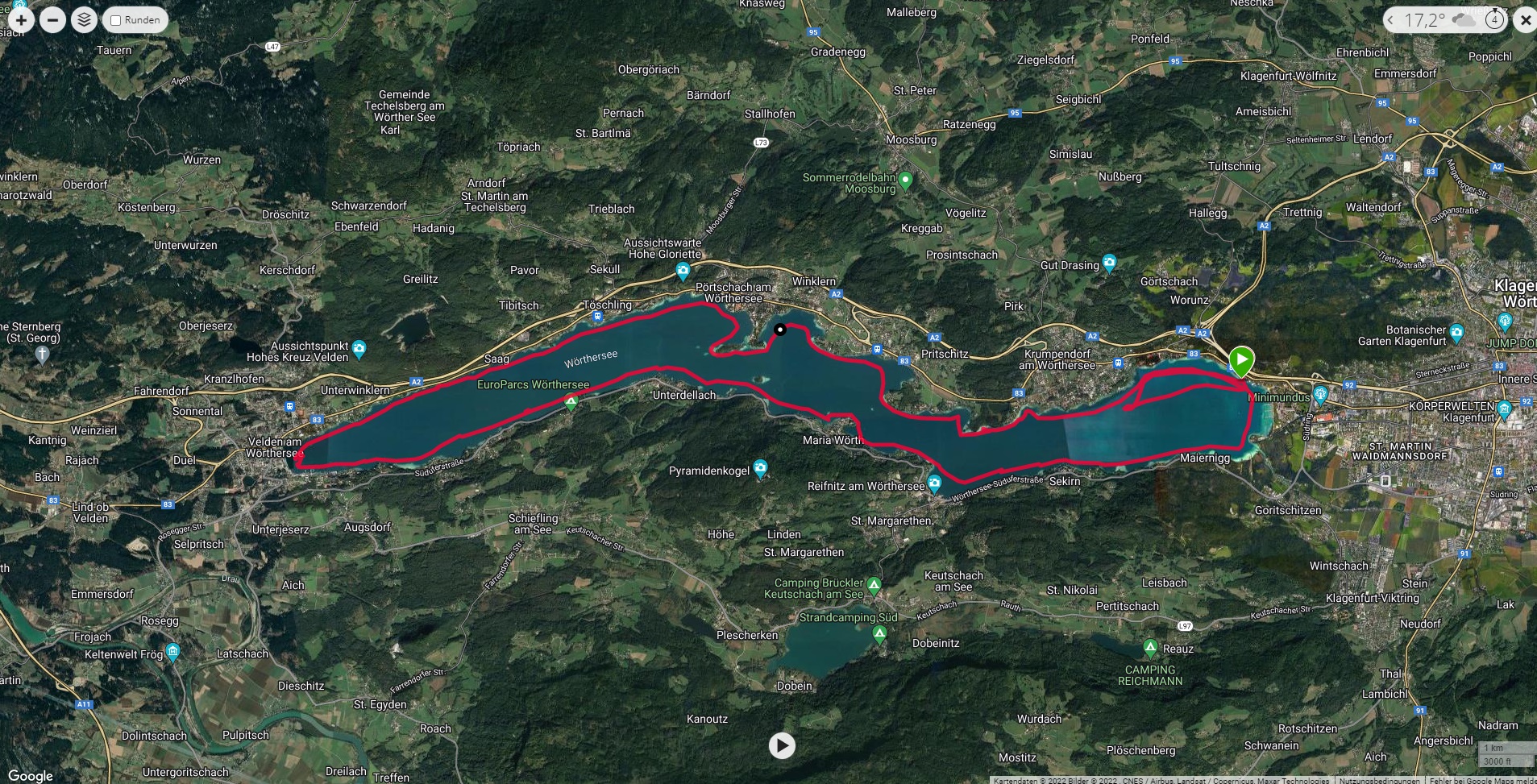 On 06/25: ready to go – 5:15 a.m. – first a small breakfast, then the dogs were quickly taken care of, and off to the rowing club. The conditions were perfect – sunshine with a few clouds covering the fairly calm water. At 5:45 a.m. I was on the water, alone in the Coastal 2x, with the aim of rowing 42,195 m on Lake Wörthersee.
Such a beautiful scenery
First past the lido in Klagenfurt and the Loretto Castle, then along the south bank via Reifnitz Castle and the Maria Wörth Church to Velden, where I was able to greet the Velden Castle from the water. Then it went over the north shore and over Seefels Castle into the Pörtschach Bay with its islands and further past Krumpendorf with its numerous beautiful villas from the age of Wörthersee architecture back to the Nautilus rowing club. Unfortunately, only 38 km had come together along the lake shore – so I had to turn the boat and row 2000m towards Krumpendorf and back again.
At around 12:30 p.m. I got off the Coastal 2x again enthusiastically. Surprisingly I had no problems with sitting or any other way. I was tired, but physically I was fine.
… a new project is coming up again … 50 km ….
Do you have any questions about the tour or do you want to contact Wolfgang? Get in touch with tom@coastal-boats.eu