Saundersfoot coastal rowing junior believes upcoming World Championships have the power to inspire
This is what Paul Evans , Content editor  of the tendy-today.co.uk reports today. Let's share this nice local story from Saundersfoot. The coastal championships are inspiring junior rowers.
Saundersfoot local and coastal rowing junior star Lottie Cross can't believe the world's best will be on her own beach – and is excited to see how a home World Championships, with the likes of two-time Olympic champion Helen Glover competing, can inspire the next generation of coastal rowers. Seventeen-year-old Lottie, is a junior from Wisemans Bridge Rowing Club – but despite her recent introduction to coastal sculling is fully hooked on the sport, and is elated to see the World Championships coming to Saundersfoot for a first time ever (Full story)
The World Coastal Rowing Championships 2022 will bring together two exciting formats of rowing across the two weekends in Pembrokeshire
Inspiring junior rowers: the coastal rowing championships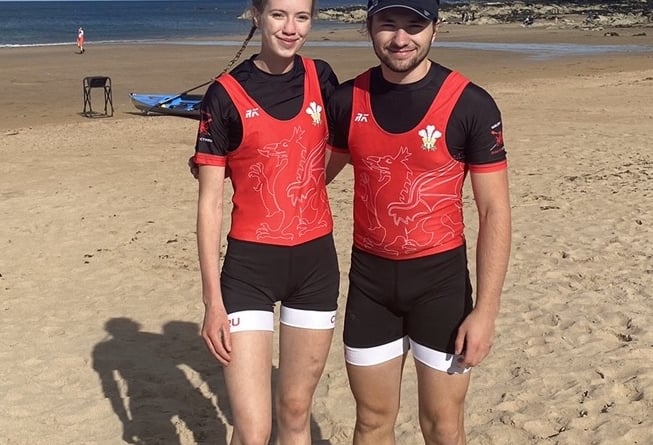 Reflecting on the excitement building as the World Championships near ever closer, Lottie believes the competition will leave an incredible legacy for coastal rowing in the area – with more opportunities for training, competing, and developing as a novice. "I haven't been rowing in the sculls for very long – I've been practicing in Saundersfoot and it's been a really enjoyable learning experience," said Lottie. "I ended up competing at the Welsh Championships, and then the Home Championships up in Scotland, which was amazing to be a part of.
"It's not so easy to practice the Beach Sprint, as there's a lot involved with setting up the buoys so any opportunities I can get to continue training, and continue getting that experience is great for me. Knowing the World Championships are coming to where I live, and how hard everyone is working to make the event incredible, it's definitely going to boost the profile of the sport.
"It's such an exciting race to watch and I know that after the championships and seeing the top class athletes doing their thing, they'll be so many more people wanting to get involved. "My club, and all the other clubs in the hub are able to use the coastal sculls which have been given to us by Welsh Rowing, and that access is really important. "There has definitely been a growth already and it'll only get better.
"I think coastal rowing has so much potential, especially the beach sprint because it's just so exciting! "I'm looking forward to more training days, more coaching days, an increase in all the support which I've already seen – there's no doubt the sport is more accessible than it has ever been."
With the discipline growing at an exponential rate, as boats are made available across Wales for grassroots coastal rowing clubs to engage more and more participants, Lottie sees a bright future for the sport – and a new generation inspired by a World Championships coming to Pembrokeshire.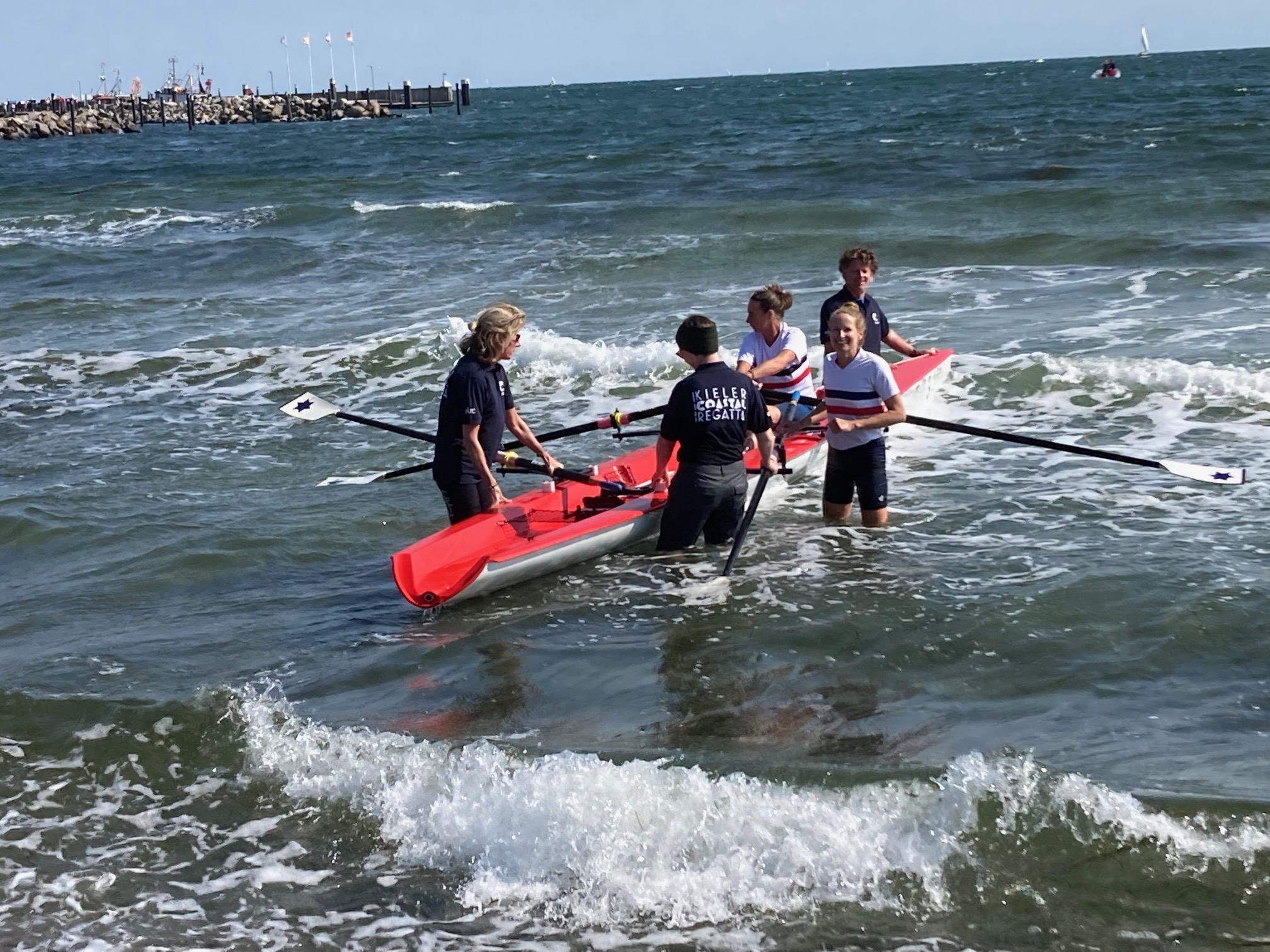 The World Rowing Coastal Championships will take place from October 7 to 9, with the event attracting over 540 rowers from as far away as New Zealand, Peru, Japan and the United States.
The rowing course will be in and around Saundersfoot Bay around turning points, with a mass beach start and water finish. Crews will race 4km or 6km around a course of buoys and turning points in the open sea, providing some exhilarating racing! The course will meander across from Saundersfoot towards Coppet Hall Beach and back.
The World Rowing Beach Sprint Finals will be raced from 14 to 16 October 14 to 16 at the same location. The event debuted in 2019 and will, for the third edition, have just under 250 athletes from 26 nations doing the short course, beach start style race.