107 ROWERS FROM AROUND THE WORLD EMBARK UPON THE TALISKER WHISKY ATLANTIC CHALLENGE 2021
Last sunday, 107 rowers from around the world set off on a voyage across the ocean for the embarkment for the Talisker Whisky Atlantic Challenge – an incredible 3,000-mile rowing race across the Atlantic Ocean.
The soul-changing journey and challenge of a lifetime saw competitors launching from the Spanish port of San Sebastian in La Gomera, Canary Islands to spend anywhere between 29-60 days at sea on average finishing in Nelson's Dockyard in Antigua-Barbuda from January onwards. The crews will be exposed to all of nature's elements – facing a multitude of weather conditions, up to 40ft waves and experience rare wildlife sightings.
36 international teams – including five-person, all-female and solo crews – from countries including the Netherlands, the United States of America and Great Britain are taking on the race after years of preparation.




Media Info here:
This year, three teams from the fleet – Anna Victorious (GB), Migaloo (NL) and Foar From Home (US) – are rowing to raise awareness and funds to help support Talisker's pledge for the protection and preservation of sea forests with environmental organization Parley for the Oceans.
The teams will be rowing for One For The Sea, an initiative launched by Scotch whisky brand, Talisker, to help support the protection and preservation of 100 million square metres of sea forest by 2023 alongside Parley. One For The Sea aims to empower people across the world to reconnect with the beauty and fragility of the sea and recognize our collective responsibility to take action.
Anna Victorious are a group of four friends from the UK, choosing to row One For The Sea in memory of the late wife of one crew member, to continue her passion for the sea and her desire to protect it for future generations. Joining them are Migaloo – a two-man crew from the Netherlands – rowing One For The Sea to support their ongoing work to address ocean conservation. The third ambassador team, Foar From Home, are four veterans from the USA, choosing to row One For The Sea because of their fundamental belief in the power of the ocean and its benefits that transcend visual beauty. Here you can see all teams.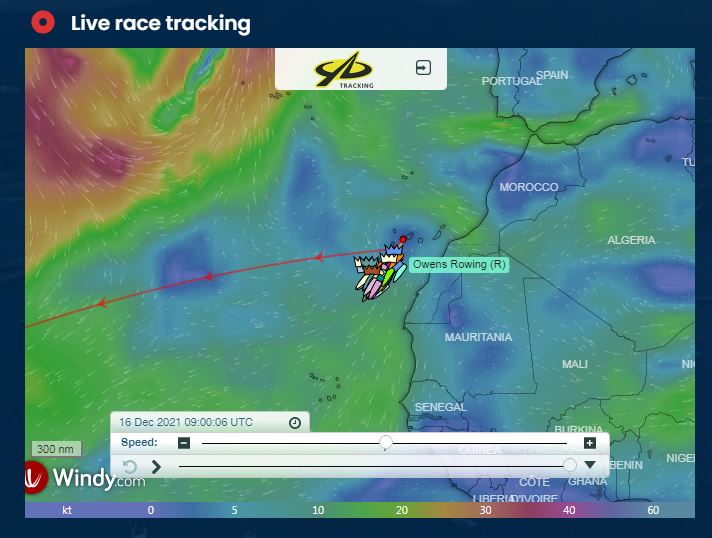 Talisker Whisky Atlantic Challenge: The Sponsor
Talisker Whiskey, the first distillery on the Isle of Skye in Scotland, is closely associated with the sea. For almost 200 years, the soul and the energy of the vast ocean that surrounds the distillery have been shaping the characteristic maritime and salty notes that characterize their whiskey to this day. As part of their partnership, Talisker Whiskey and Parley for the Oceans combine their love for the sea and their commitment to protecting the oceans for future generations.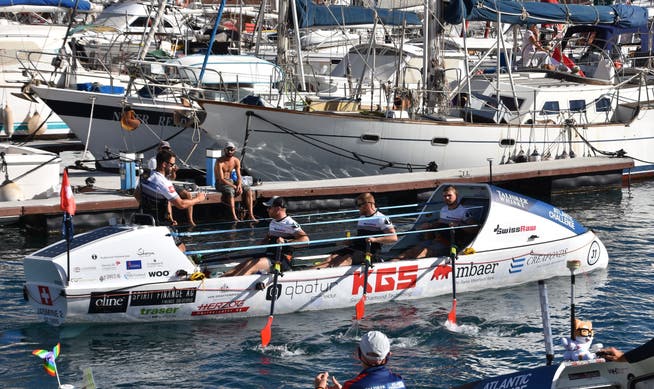 Talisker Whiskey has sponsored the Atlantic Challenge for eight years and shares a love for adventure and the oceans. Talisker has always been closely associated with the sea: Talisker Whiskey was founded in 1830 by the MacAskill brothers who rowed from Eigg to the Isle of Skye in search of the perfect location for their distillery in Scotland. Just like the Talisker distillery, this regatta makes it clear what it means to be shaped by the sea.
Lieke Hompes, Global Head of Marketing Talisker, said:
"As a whisky made on the shores of the Isle of Skye in Scotland, we have a personal connection with the power and beauty of the ocean. Our One For The Sea campaign aims to inspire people around the world to feel the amazing connection to the sea, and galvanise them to take action to help protect and preserve it for future generations.
We are thrilled to work with our One For The Sea teams this year to help them raise funds and awareness for ocean preservation as part of their crossing and we wish them and the entire fleet a journey of a lifetime!"
Carsten Heron Olsen, CEO of Atlantic Campaigns, said:
"We are so excited to see off our fleet of Talisker Whisky Atlantic Challenge Rowers, 2021 from the shores of San Sebastien, La Gomera. These rowers, from all over the world, are embarking on an incredible journey that started many months and years ago as they began their fundraising campaigns. The teams have been working tirelessly to fundraise for some incredible causes, and race start marks the culmination of all that hard work as they embark across the Atlantic Ocean. This journey offers a unique opportunity that few others will ever experience. We look forward to welcoming them safely onto the shores of Antigua in a few weeks and months' time."