2024 is still far away. Or is it not? The Coastal Challenge for Martin Stengele is just around the corner.
For this particular challenge you need a long time to prepare. 3 years is a long time and it will be probably enough.
3 years of preparation
In the coming months we will accompany Martin and publish his live podcasts again and again. He himself says: "Rowing for life", with this strong motto I will take part in the Talisker Whiskey Atlantik Challenge 2024 as a solo rower." Martin initially trains on Lake Constance with an RS x-light (x16).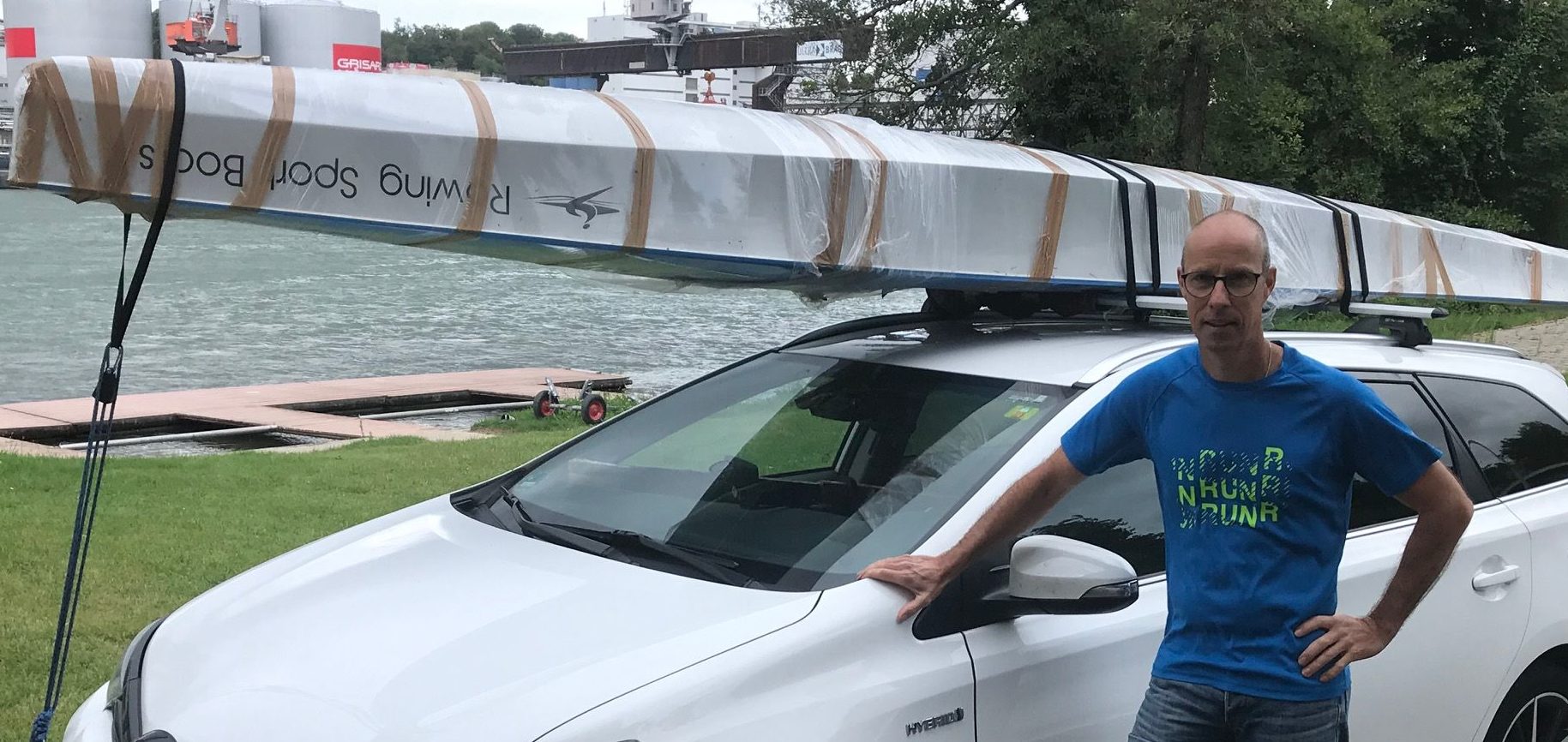 Atlantic Challenge
The Atlantic Challenge is known as one of the toughest rowing races in the world. This annual event starts in mid-December. Like many previous seafarers, the race starts from the island of La Gomera (Canary Islands), more precisely in the port of San Sebastian de la Gomera.
The destination is west-southwest in the Caribbean on the beautiful island of Antigua. In between the two ports is only the Atlantic with a distance of 3000 nautical miles or the equivalent of 5500 kilometres. As hint for how long such a crossing takes, I expect a time for myself as a solo rower of at least 60 to 90 days. At this point, at the latest, you have to realize what you are getting into. The organizers work very professional and offer all teams the best possible safety.
In order to participate, various compulsory courses must be completed for safety reasons. These include: first aid at sea, safety training, training in navigation and meteorology, radio certification and a 120-hour trip on your own rowing boat. For this challenge, special ocean-compatible rowing boats will be used. There are boat classes from single to fivers. I decided on a solo rowing boat. On board of such a high-tech rowing boat are all sorts of technical facilities, starting with navigation equipment, radios, satellite telephones, locating devices for emergencies, alarm buttons, life rafts, solar systems and a desalination system for water treatment.
Coastal Challenge for Martin Stengele
Listen here to the Podcast of Martin Stengele (in German):
More Information about the Challenge?
Learn more about the Talisker Whiskey: Atlantic Challenge