Wat zijn de beste kustroeiboten voor beginners?
Als je wilt beginnen met kustroeien, zul je je afvragen, wat de beste kustroeiboten voor beginners zijn. Waarschijnlijk verwacht je dat een boot wendbaar is, terwijl de boot ook stabiel zou moeten zijn bij wind op zee. Je hebt niet per se een "Racing Coastal" nodig, maar je zou een boot met FISA-specificaties moeten overwegen. Vooral als je ooit aan een regatta wilt deelnemen. Verder moet de boot goed accelereren en je naar een zo hoog mogelijke snelheid brengen. Helaas kunnen we onze boten niet bouwen, zoals LEGO of Playmobil op de foto (Credit: Rubenetti). Wat is de beste kustroeiboot als je wilt beginnen met kustroeien?
Hier is onze suggestie:
De beste kustroeiboten voor beginners zijn de RS Yole 18 en de RUBENETTI R12 Club.
Onze criteria voor onze aanbeveling:
Als je begint met kustroeien, wil je je richten op je roeien.
Behendigheid en stabiliteit: Je boot moet tegelijkertijd stabiel en wendbaar zijn.
Geen verstoring: Je concentreert je graag op je slag en wilt niet gestoord worden door een instabiele boot.
Geen gestuiter en makkelijk navigeerbaar: Je wilt uitkomen in de richting die jij kiest en niet de golven voor jou laten kiezen.
Belang van de boeg: Hetzelfde hier. Romp en boeg moeten in dezelfde richting gaan. Wat een probleem kan zijn bij zijwaartse golven.
Beste kustroeiboot voor beginners
Kijk eens naar de twee boten die wij aanbevelen voor roeiers die willen beginnen met kustroeien. Beide boten zijn perfect voor kustroeien en roeien op grotere meren.
Rubenetti: CoR12 CLUB (1)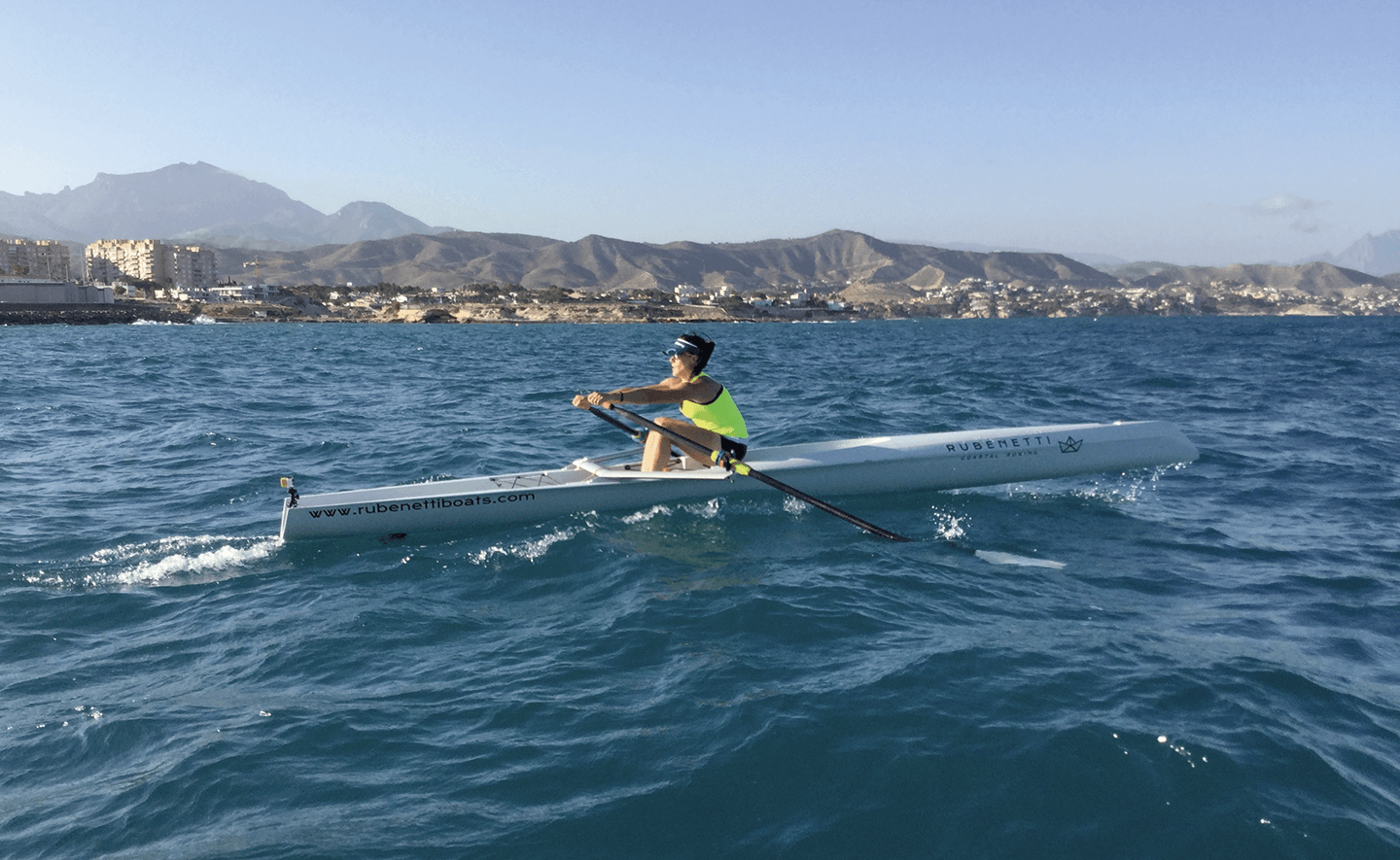 RUBENETTI boten worden vervaardigd in Spanje. Alle modellen worden direct getest in de haven van Alicante, dicht bij de plek waar de boten worden geproduceerd. RUBENETTI is niet alleen gespecialiseerd in kustboten voor regatta's, maar heeft ook een zeer interessante reeks "allrounders" in hun assortiment. De eigenaar van de werf, Ruben, weet stabiliteit te combineren met snelheid.
Hij produceert zijn boten uitsluitend met het infusieproces. Dit verzekert de constante kwaliteit van de romp. Ruben werkt samen met enkele van de beroemdste kustroeiers in de gemeenschap en bouwt nieuwe ontwerpen en vormen op basis van hun suggesties en input. Deze input is niet alleen goed voor een gestage ontwikkeling van boten, maar leidt ook tot veel plezier op het water.
Hier zijn enkele kenmerken:
Lichtgewicht constructie (FRP, Soric Sandwich en PVC) en Carbon constructie
Wendbare boeg
Vaste vin, opbergnet, waterdicht compartiment
Keuze uit enkele RAL – kleuren
Afmetingen:
Lengte: 6,00 m, Breedte: 0,75 m, Gewicht: 28-31 kg
RS YOLE-18 – (2021) (2)
Roeien met de RS Yole 18 is heel eenvoudig. De prestaties van boot zijn om op verliefd te worden. Deze Solo is leuk voor degenen die willen beginnen met kustroeien. We hebben deze boot enkele dagen geleden getest op de Atlantische Oceaan en de Noordzee met "Lake Rowers".  Iedereen hield van de stabiliteit en de handelbaarheid van de boot in golven. De boten zijn verkrijgbaar met een FRP romp of een carbon romp. De carbon versie maakt het zelfs een lichtgewicht. Hij is verkrijgbaar in vele kleuren en heeft alle kenmerken die een goede kustboot moet hebben: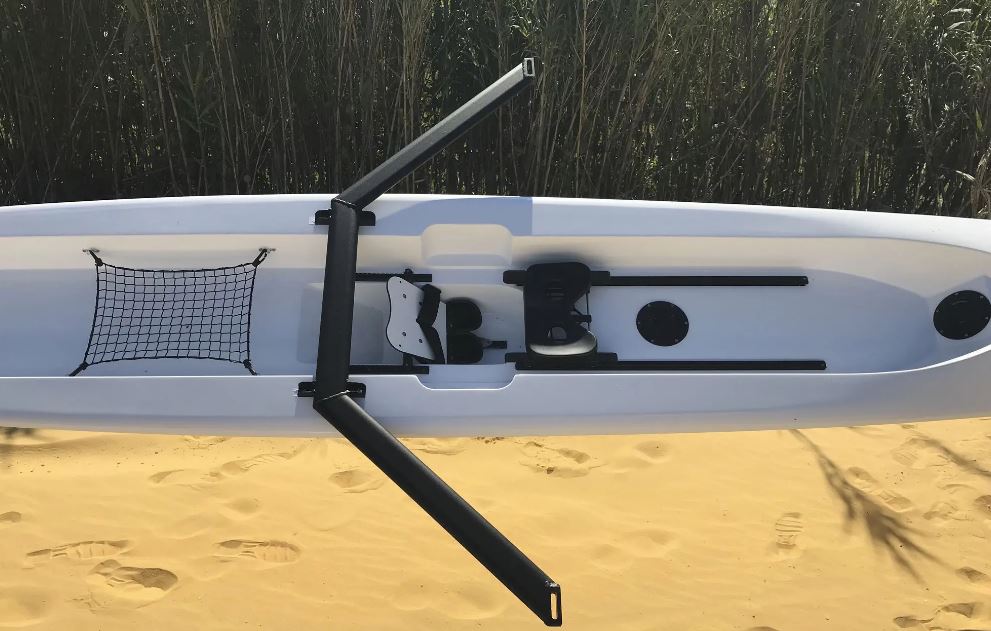 Gecoate aluminium-vleugels
Net voor zwemvesten
Veiligheidstouwen
Roestvrij stalen schroeven
100% made in France
Afmetingen:
Gewicht: 35 kg, Lengte: 6.00 m, Breedte: 0.80 m
Geïnteresseerd in het kopen van een Kustboot? Meer informatie nodig? Neem gerust contact met ons op – contact us!