My family made it. They really upset me at Christmas. At least for a minute. Here is an almost true story…
How it all began? With a treacherous and suspicious plot. And in the middle of it: Filippi.
It must have been late November when my son said, "Dad, you need a Filippi. How about for Christmas? High quality, handmade and preferably with a Christmas wrapping. And Made in Italy" "If you want to spend all the money- gladly I am open to anything," was my reply.
Early in December, as we were discussing our Christmas dinner, my son got up and said, "Tomorrow I'll get the Filippi. Is that ok dad?" I remember his words in November but never thought he would seriously consider a boat for me. I was thinking it was a joke. Obviously, it wasn't. My family is really generous. How I love them.
In the days that followed, I checked the garage every now and then to see if any items had been changed. Did they move items to make some extra  space ? No: maybe they put the boat in the boathouse. Nothing there. I thought: hopefuly they don't buy a Beach Sprint Model. Not my style, a used boat is ok, but not a beach sprint model. I am a Masters rower and no longer a sprinter. Are Active Tool shoes inside? The closer Christmas Eve came, the more excited I got.
Day of truth: Where is my Filippi?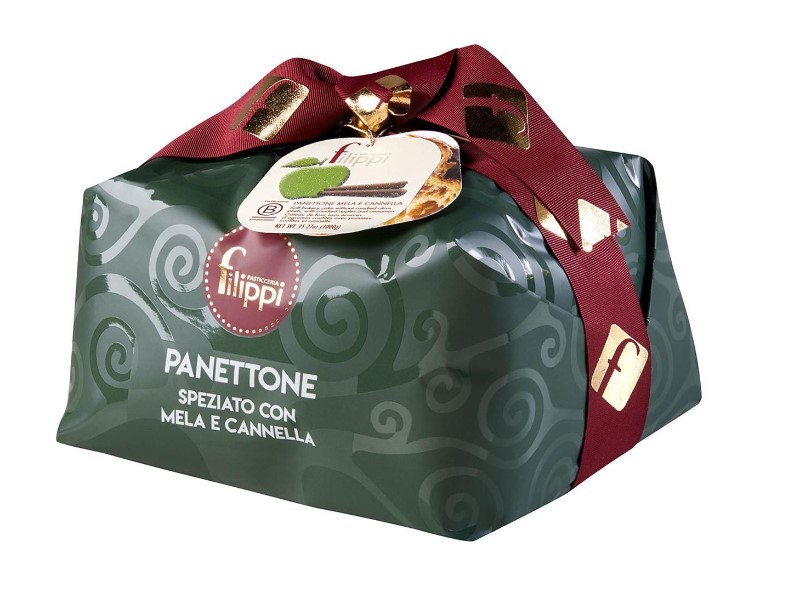 After we finished our dinner on Christmas Eve, we were going to exchange our Christmas gifts. My Filippi was nowhere to be seen. Not at the Christmas tree and not underneath it.
Finally my sons came and gave me a package: "Here is your Filippi" What can I say? The package was 1000 grams heavy and it was wrapped in Christmas wrapping paper. I opened the package and could not believe what i saw.  Instead of the expected Coastal boat I found a Panettone cake. Made by Filippi brothers , handmade in Vincenza, Italy. How dare they…
You do not want to know what i thought: Nothing friendly. My disappointment was great. I thanked them nicely and went alone to the living room and turned on the TV, only to turn it off again. What was that all about – this whole show.
After 10 minutes I came back to the family and acted as if nothing had happened. They gave me my "real" Christmas present and explained to me why the whole thing with the Filippi cake:
Obviously I go to my families nervs. "Since month,  we hear nothing but Coastal Rowing from you. Loading boats, bringing boats. Dismantle the stretchers, welding riggers…. How about getting us involved. Only 10% of your time would be fine."   That hit home. Toucher. I know that sometimes I am in the Coastal Rowing Tunnel. And I also know that my life cannot be 100% Coastal Rowing. I promise to do better. 80% is also good.
……… ………………………………………..
BTW:
What is panettone?
So, what is Panettone? Panettone is a Milanese pastry, that as I've already said is made during the Christmas festivities. The main ingredients are flour, candied fruits and raisins.  
The History of Panettone
The most well know of the panettone,  describes a Milanese baker named Toni who had a beautiful daughter. A young nobleman wanted to marry her so disguised himself as a baker, and baked this special sweet bread filled with raisins and candied fruit peels to win the father's approval. The two young people married, and meanwhile the sweet bread made Toni's bakery famous, and was named "pan de Toni" or, Toni's bread.