North Frisia we are arriving: Visit the German Frisian Islands Föhr, Amrum and Sylt? With a coastal rowing boat? That is now possible. We are rowing in the Wadden Sea. We will take off in a few weeks. Provided that enough rowers sign up. Save the date. More detailed information is coming soon. Information:
Date: 18 May – 21 May 2023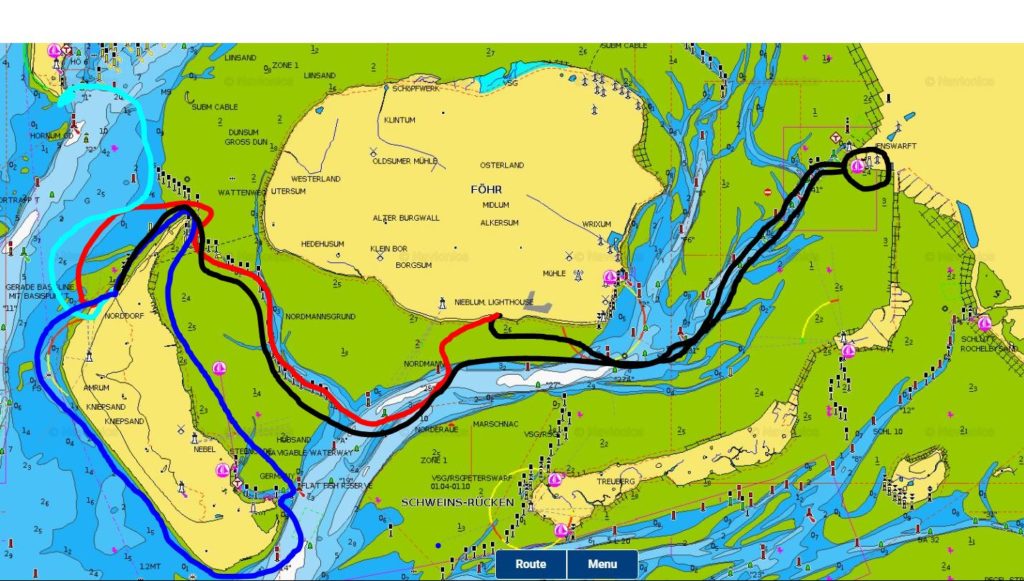 Nordfriesland Coastal Tour. Our three day / 4 nights tour will bring us to the islands Föhr, Amrum and Sylt. Of course the weather has to play along. Safety is of utmost importance. Organizer is Rowing in Europe one of the biggest tour organizers in Europe.
Rowing in the Wadden Sea: Tour schedule
Meeting point is our hotel on the mainland. From there we start the boats and row to the islands: Wyk and Norddorf as well as Hörnum are our destinations. On Sunday we will return to the mainland.
Pre Registration here
2023 NF_Beschreib