New in our Shop: The C-TUG Cart with Sandtrakz-Wheels – for Coastal Boats (1x, 2x and 4x), as well as Kayaks and smaller inflatables.
The perfect cart for your coastal boats– lawn, mudflats, sand, the ground doesn't matter!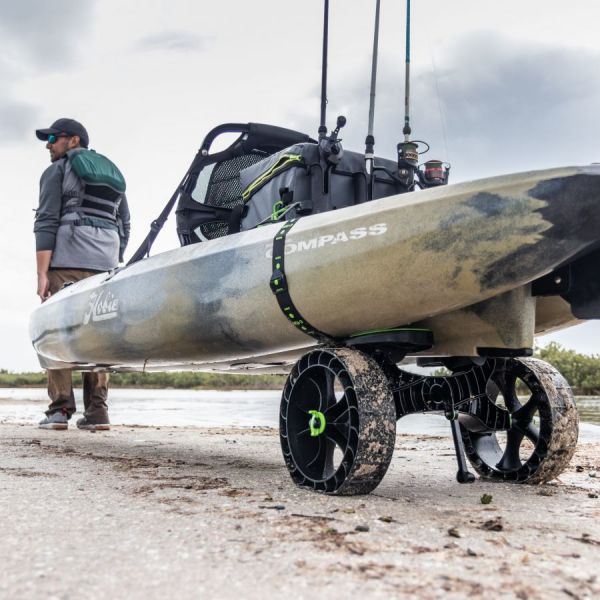 Perfect for Caostal Boats and Kayaks
The new transport trolley C-TUG is ideally suited for coastal boats, kayaks and smaller inflatables. It is made of high quality polymer and therefore completely rustproof. The axes are made of stainless steel. The contact surfaces are infinitely adjustable and can therefore be adapted to every possible shape of keel. The support surface of the C-TUG has a special coating that largely prevents a kayak or small boat from sliding off.
Perfect for sandy beaches!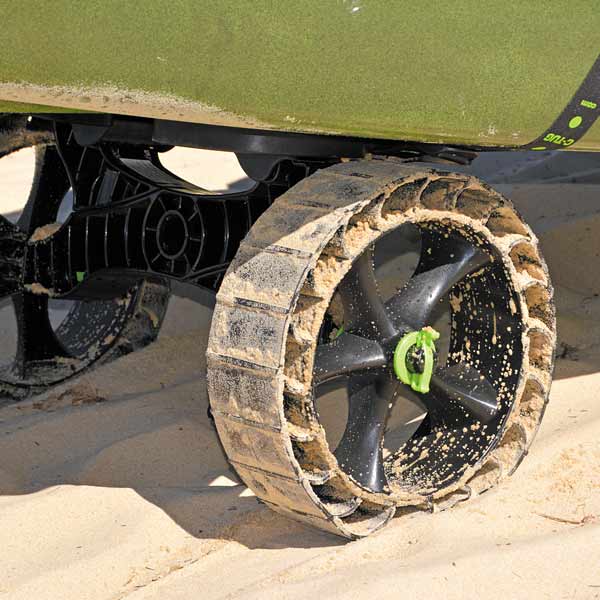 The lamellar buffers between the running surface and the wheel axle makes the C-TUG ideal for sand surfaces. The lamellar buffers enhance the width and length of the wheels, so the contact area to the ground enlarges and the weight gets distributed to a larger area. All wheels are fastened with clips, so loosing either wheels or small parts is basically impossible.
Moving while loading is made impossible!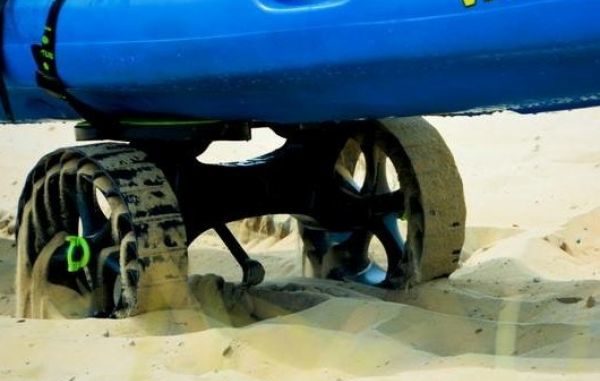 A central support beam that can be folded in both directions holds the launching trolley in such a way that the coastal boat, kayak or inflatable boat can be put on easily without the help of a second person.
Strap is included
The delivery also includes a three-part 5 meter strap including buckles. This strap enables both kayaks and inflatable boats to be lashed. The belt width is 44 mm.
Easy to dismantle and small enough to get stored in the boat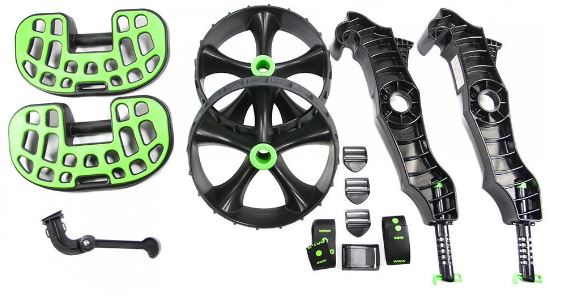 After slipping the boat into the water, the C-TUG transport trolley can be simply lifted into the boat. Once in the boat, the C-TUG is dismantled in 20 seconds without the use of tools and can be stowed in the boat in the smallest of spaces.

Watch the video:
Important note: Do not forget to clean!
A C-TUG cart with sand wheels is extremely effective for loads up to 80 kg. The sand wheels also allow a load up to a maximum weight of 120kg. However, the load on the sand wheels should not be stored for long periods of time. The wheels should also be washed after each use to remove sand from the axle area. Also, do not leave your sand wheels exposed to strong sunlight for long periods of time.