In today's post we want to show you how goal setting works for rowers and talk about goal setting theory. Let's have a look what experts have to say about rowing psychology. This post has been picked from Rowperfect, our sister company, written by  Alice Williams and edited by Petra. We talk about goal setting for coastal rowers.
Get smart: Chasing goals without losing sight of the enjoyment
Current sport science considers the most mentally tough rowers to have a crystal clear view of their end goal, a tangible achievement such as a specific race time or team selection. They also manage to chase their goals without losing sight of the enjoyment and love they hold for their sport, probably the aspects of rowing which motivated them to train and compete in the first place.
One of the most challenging aspects of goal setting for rowers is that it often fails to clarify the processes involved in goal setting. In order to ensure best performance (incorporating both preparation and competition), one needs to know what can be controlled, what we be influenced and what can't be influenced. Out of all possible categories of rowing performance (for example the weather, the swell, current, earlier results, or surroundings such as whether the water is flat or if there is a tailwind or headwind) Condor Performance psychologists stand by one aspect of performance being in one's total control, and that is effort. At the end of the day: This SMART Chart might help you with your goal setting.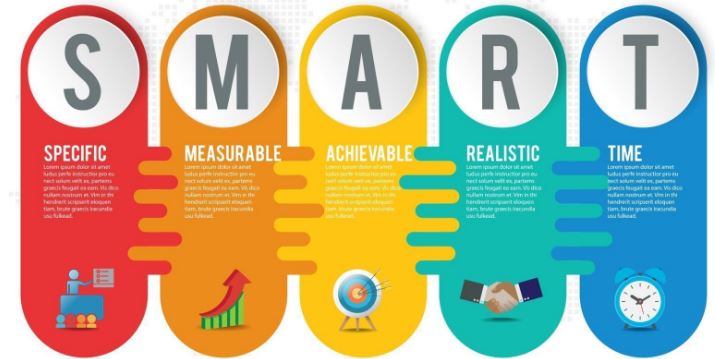 Helping rowers to link the destination with the journey through the process of monitoring, adjusting and ensuring optimal effort is essential for maintaining motivation and desire. To begin this process it is necessary to start with the end in mind by creating a visual map of yearly/seasonal outcome goals. For example, the first Beach Sprint of the season? I was able to do a 6 stroke 180 degree buoy turn. Another one: Time to first stroke: My time from Beach start to the first stroke will be 13 seconds: Here are some examples of how you can manage goal setting for coastal rowers and write your goals:
| | | |
| --- | --- | --- |
| Goal Type | Poorly written goals | Rewritten and improved goals |
| Process / Specific  | 1. Improve my rowing skill at the buoy. | 1. Focus on sling shot effect and bow strokes. |
| Performance / Measurable | 2. Reduce no of strokes at 180 turn. | 2. reduce strokes at 180 degree turn from 8 to 6 strokes |
| Realistic Outcome and time | 3. Improve win-loss record from last year. | 3. Improve 4 wk average racing time from 2.55 to 2.48 Minutes |
Once an outcome goal is set, keeping track of weekly or monthly checks enable reinforcement of current effort or highlights a possible need for adjustment if there is no satisfying change in performance. Checks can be a benchmark, or measurements to allow for assessment of effort and any need for change.
As effort is considered the controllable aspect of performance, the final aspect of 'goal getting' is a record of how 'effort' is going to be spent each week. This would include all aspects of preparing for competition, broken down into chunks – for example,
water or ergo sessions, including beach running, time to 1 st stroke, buoy training,
blocks of mental toughness training (specifically learning and becoming proficient at mindfulness skills for enhancing concentration during a pre-race routine), and
block of devising and revising race strategies.
For more information or questions related to goal setting or mental toughness don't hesitate to contact us at www.condorperformance.com.