Coastal Rowing on the Baltic sea. Rowing the Schlei Fjord.  The only German Baltic Sea fjord. We are touring again this year in Northern Germany on the Baltic Sea and the only German Fjord. Of course in boats that give security and confidence. Join us.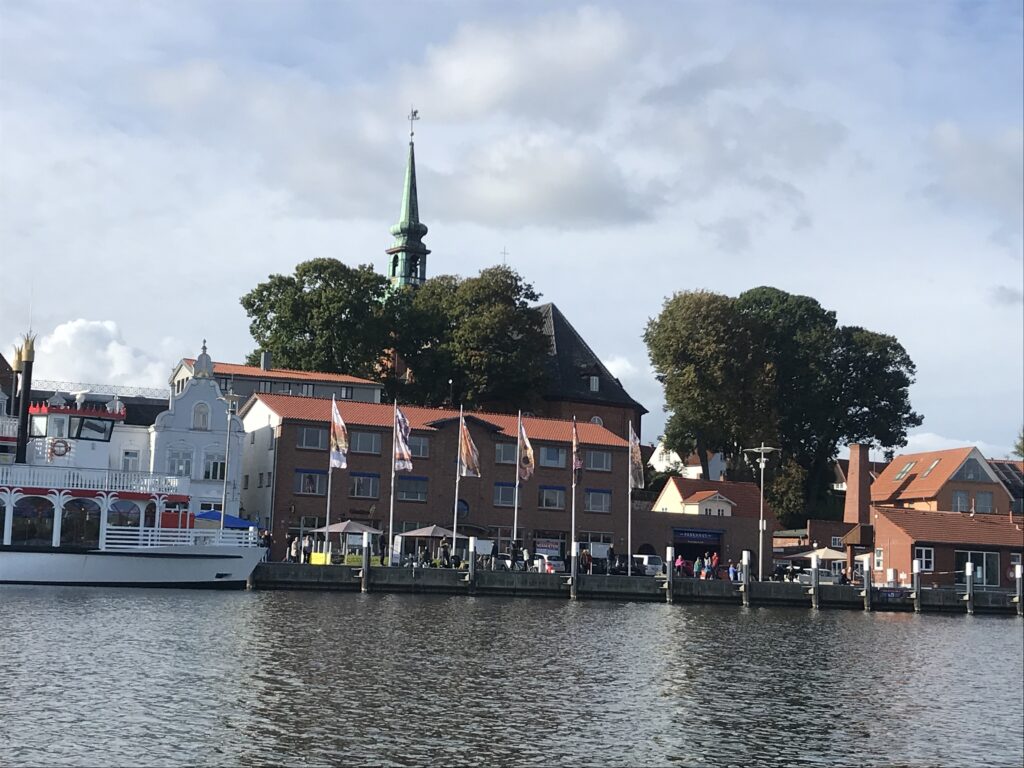 Join us. Row with us from Flenzburg to Schleswig. With a stop in Danmark. In Coastal Boats. Enjoy the variety of Baltic Sea water and fjord water. Follow us on the paths that the Vikings rowed.
The boats
We row from Flenzburg to Schleswig, possibly – depending on the weather with a small detour to Denmark. The boats are stable and fast coastal quads. A Coastal Quad, 4x+, so space for 5 people in the boat.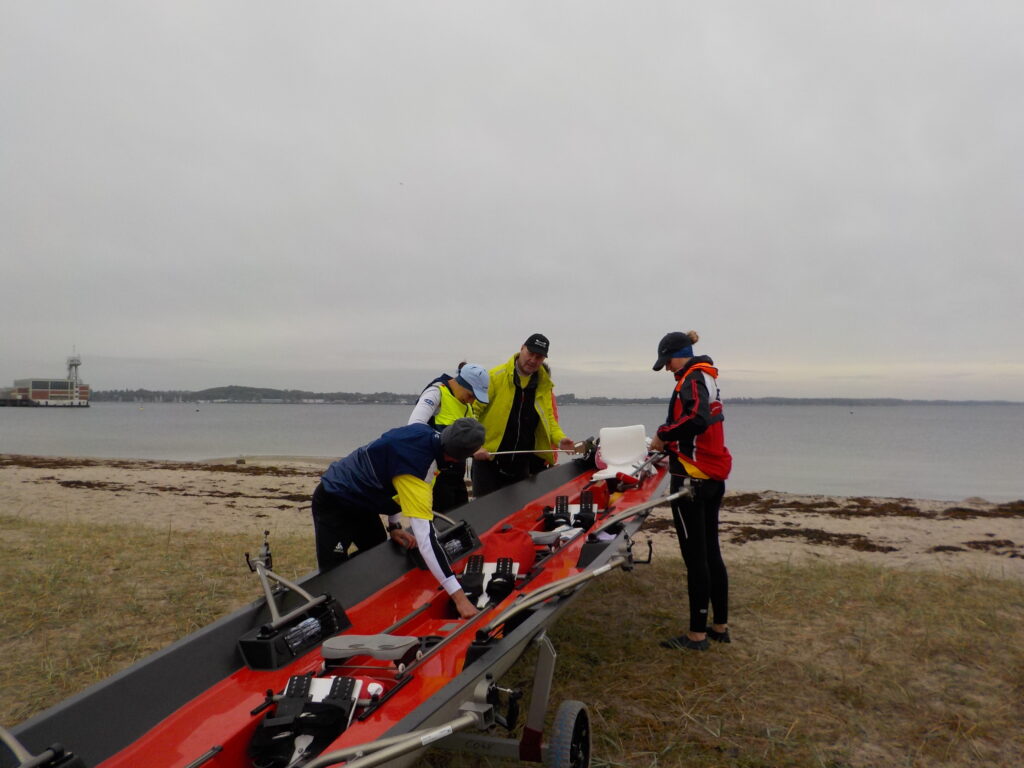 The Schei Fjord is one of the most attractive water sports areas in northern Germany. A really long fjord, which shows you a very different scenery and very many different water situations. The water level of the Schlei depends on that of the Baltic Sea. As a result, the water alternately flows in both directions or stands still. Key word: tide.
Coastal Rowing Baltic Sea and Schlei:
But even on the straits, the current is not strong enough to impede rowing boats. The Schlei is generally shallow. Even the fairway marked with navigational aids only has an average water depth of 3 to 4 m. The Schlei can be navigated in two direction. Since we are approaching Schlewig coming inland from the Baltic Sea, we will be facing western winds.
Risk Assessment: Coastal Rowing on the Baltic Sea.
We assess the risks before every tour we do. Safe and sound. Weather and water are analyzed. The Schlei Fjord is a moderate area.We know from past tours that you can expect Schlei winds of around 4-5 Bft and an average wave height of 30-40 cm. No problem for our coastal boats. The risk is moderate. The Baltic sea might get rought sometimes, but we have never faces more winds than 5 BFT and wave altitude higher than 1 Meter. . Your tour guides are experienced coastal rowers. We expect participants to be of average fitness and to have rowed around 300km this year. The tour is not suitable for beginners.
Tour Date: Sunday. August 20 – August 25, 2023