Austria is preparing intensively for the upcoming international competitions in 2023. Coastal Rowing in Austria
Whether the coastal rowing beach sprint becomes an Olympic event or not, Austria is preparing conscientiously. Here is a press release from the Austrian Rowing Association:
"Whether Coastal Rowing will finally become an Olympic event has not yet been decided – nevertheless, accents are to be set again in 2023 in order to stay on the ball here.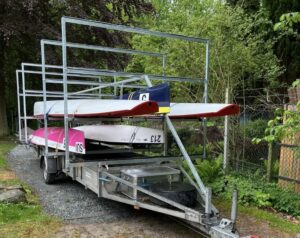 This also includes the only Austrian Coastal Regatta in Bregenz on 21.10.2023 (we will inform you about this in detail shortly).
Coastal European Championship 30.8.-3.9. La Seyne-sur-Mer
https://www.europeancoastalrowing2023.com
The Austrian Rowing Federation has appointed the new discipline leader for Coastal Rowing, Wolfgang Sigl as coordinator and team leader Coastal Rowing.
It is planned to support the participation of Austrian teams in the "Long Distance" as well as in the "Beach Sprint" competition.
Boat classes 1x, 2x (male, female), as well as Mix2x
Wolfgang Sigl will make his experience available with regard to planning and support".