Whether you go out by yourself or row along the coast with a group of people – it's always good to have some safety devices with you: Today I want to share with you some of the most useful coastal rowing gadgets. A waterproof phone.
It's fair to assume that electronics and water aren't the best of friends, but in recent years the idea of a phone falling into the wet stuff isn't necessarily a death sentence anymore (read more). Manufacturers have been exploring ways to make their products more resistant to dirt, shock, extreme temperatures and moisture for years. GoPro cameras were born out of such a need and during the last couple of years, a lot of improvements have been made in this field. Nevertheless, a fundamental question remains: Is there a real waterproof phone on the market?
The best waterproof phones have become commonplace, offering peace of mind in case you drop your device in standing water. They used to be hideous things, but today, they're sleek devices that can shrug off splashes and even be submerged without problems. And many of the top smartphones available right now feature some degree of water resistance. IDC (International Data Corporation) estimated that nearly 900,000 smartphones are damaged by liquids every day. However, there is no truly waterproof phone available on the market, even the so-called waterproof ones should more accurately be described as water-resistant.
Coastal Rowing Gadgets
Waterproof phones have a standard. Based on the capabilities of the phone in question and the degree to which they are able to withstand contact with water (and dust), we've assembled a list of the best water-resistant phones you can get your hands on right now.
As mentioned, most phones reside within the upper price range but there are phones in the mid-range market too, so keep your eyes peeled for more affordable devices that also cite an IP rating.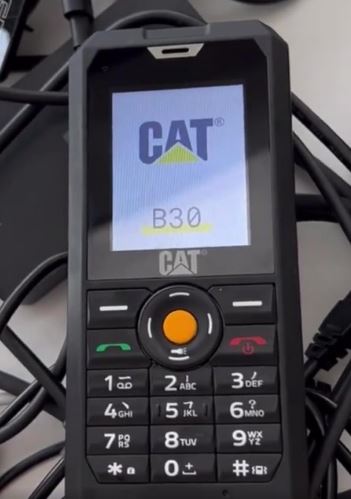 Owning a water-resistant phone means that you can snap pictures by the pool or use your handset in the rain without fear it'll be damaged. Look for an IP67, IP68 and IP69 rating — those ratings mean that the device can withstand being submerged in water for 30 minutes at varying depths. When you buy a phone check for the details: Some withstand water pressure up to 3M / 60Min.  others up to 6M for 30Min. Be aware: The phone designers assume, that a phone will drop into a swimming pool. Not necessarily in a salty ocean. IP68 & IP69 rating system proves your phone can handle not just a brief dunk in water but also complete submersion. Isa Scheunpflug has tested a Caterpillar Phone (yes – the same company that is famous for their large construction machinery…).
Owning a water-resistant phone means that you can snap pictures by the pool or use your handset in the rain without fear it'll be damaged. Look for an IP67 or IP68 rating — both mean the device can withstand being submerged in water for 30 minutes, at varying depths. Many solo rowers have a waterproof phone on board. So does our friend Isa. Here is what she says:
Why & when do I use it: when I'm going out alone.  I am not afraid of conditions, but the possibility of equipment failure is just a reality. What if… an oar/lock breaks, you have an accident with another vessel, your hull gets damaged or you are losing the fin… plus – what if you witness someone else having a problem? The touch screen of a smartphone is not very reactive when the surface is wet. You cannot rely on it in the water. Buttons & no frills are preferred here.
Why I bought this CAT model: it was the only one available at that time in the only shop near my house.
What I really like: the sound of the Diesel engine when it starts.
What is ok: handling, functionality, fast charging, resistance to heat
Coastal Rowing suitability: What I don't like: no hook, no case, nowhere to put a string on and secure it on the boat. Also it requires a passcode to unlock. Not ideal in an emergency. The worst scenario is that you do all that wrestling while swimming in big seas. Suitability score: 5/10
Coastal Rowing score and conclusion: 6/10.
Volker from Rowing-in-Europe, a travel agency for coastal Rowing tours recommends 2 phones per boat. He sees the risk that if you once get the phone out of the protective bag, it might drop into the water. He gives a score of  6/10. Waterproof phones are useful for crew boats and touring boats in particular. FISA also recommends bringing 2 phones when touring on the coast. In difficult times you need to use the device quick and without time loss. Volker recommends placing the numbers of the local coastal authorities on speed dial on the phone, so you have quick access to the number in case of emergencies. "A waterproof phone in an elastic waterproof case? Simply a must-have for coastal crews".
Use a transparent, elastic phone case
Check if your phone can be handled and unlocked with cold finders, wet fingers or from a third party. Can you unlock the device in a transparent plastic phone case? You might want to turn the unlock features off, so everyone on the boat can use the phone. We would look into a phone that is suitable for 60 min /3m. In case you lose it, there is a chance that you can use it again after diving for it. Depths lower than 3m are too dark to simply see it on the ground and chances of getting it back are slim. A phone case definitely helps.
The big  B U T:
All cell phones under the IP rating are listed for fresh water. Despite the water protection rating, exposing your phone to saltwater presents additional risks, especially if it gets immersed. When salt water evaporates, it leaves a salty residue behind, which leads to problems with charging and can cause problems in the interior of the phone. It can also impact the speaker.
So, what happens when you get salt water spots on the phone or your phone drops into the water along the coast?  If some salt water spots hit your phone or if you have used it heavily next to seawater, please immediately rinse the device gently with clean water and pay attention to points like the microphone, speaker and earpiece that may be blocked by salt or sand.