UPDATE: 12.07.2022
Save the dates of Coastal Rowing Events in 2022! Many organisers have now posted their events. Most of the dates in Germany, Holland and the U.K. ( Coastal Barbarians) have been taken from the websites of the organisations. All are subject to change. We will keep you updated about more events as soon as we hear of them! Keep in mind: Always verify the date of the event with the local event organizer.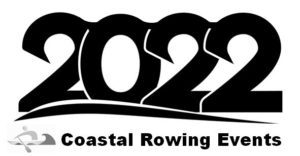 Don't find your event here? Contact tom@coastal-boats.eu
Event
Location
Month
Dates
OPEN OCEAN REGATTA
San Francisco Bay (CA/US)
April

16.4.22

Lymington Offshore Rowing Regatta
Lymington (UK)
April

23-24.4.22
Coastal Rowing Workshop 2
Bieler See (CH)
April
30.4.22
Breakwater Bash
Plymouth (UK)
May
07.05.22
Pop up Race Workshop and Beach Sprint
Genfer See (CH)
May
14. – 15.5.22
Thatchers Rock

Amsterdam, NL

Torquay (UK)

POP UP RACE, Wijde Blik,

May

May

14.5.22

15.5.22

Coastal Rowing Workshop 3
Berlin (GER)
May
21.5.22
Langstone Approach, Exmouth
Langstone Approach Exmouth (UK)
May
21.5.22
Coastal Tour (2 places available)
Coastal Rowing Tour in Arcachon (FR)
May
26. -29.5.22
Amrum Challenge Coastal Camp/Regatta
Amrum (GER)
May
26. -29.5.22
Nordsee Island HoppingCoastal Tour
North Sea (GER), Location will be announced
May
22. -26.5.22
Vogalonga Tour

Dutch Waterweek, Almere, NL

Venice (IT)

POP UP RACE

June

June

4. -5.6.22

4.6.22

Bodenseewoche
Lake Constance (Location will be announced)
June
09. -12.6.22

Scheveningen Coastal
Scheveningen (NL)
June
11.06.2022
British Rowing – Offshore Championships
Saunderfoot (UK)
June
24.06.22
Coastal Loosdrecht
Loosdrecht (NL)
June
25.06.2022
Coastal Rowing Workshop 4
Berlin (GER)
June
TBA
Coastal Regatta Bremerhaven
Bremerhaven (GER)
July
15. -17.7.22
AROUND THE CAPE PADDLE
Cape May (NJ/US)
July
17.7.2022
Coastal Regatta Stralsund
Stralsund (GER)
August
6. – 7.8.22
USROWING COASTAL BS  TRIALS
TBA
August
6. – 7.8.22
22ND NORTH TAHOE REGATTA
Carnelian Bay, Lake Tahoe (CA/US)
August
07.08.22
Coastal Rowing Workshop (Fortgeschritten)
Flensburg (GER)
August
10. – 11.8.22
Coastal Rowing Tour
Flensburg – Kappeln – Schleswig (GER)
August
12. – 14.8.22
Förde Race / Coastal Regatta

Bergen aan Zee, NL

Flensburg (GER)

North sea Coastal Cup

August

August

20. – 21.8.22

20.8.2022

North Sea Coastal Cup
Ilmuden (NL)
August
21.08.2022
Dartmouth Regatta
Dartmouth (UK)
August
27.08.22
Kieler Coastal Rowing Regatta
Kiel (GER)
September
03. – 04.9.22
Lead Weigh
Teignmouth (UK)
September
03.09.22
Harbour Race
Rotterdam (NL)
September
04.09.22
Katwijk Cup
Katwijk (NL)
September
10.09.2022
Konstanz
Lake Constance (GER)
September
10.9 – 11.9.22
Pier to Pier
Torquay (UK)
September
17.9.22
Challenge IJmeer
IJmeer , Amsterdam (NL)
September
25.09.2022
Tour Du Lac – Leman
Lake Geneva (CH)
September
24. – 25.9.22
WRCC Wales
Saunderfoot (UK)
October
07. – 16.10.22
Exe Raid
Exmouth (UK)
October
2.10. 2022
Muddy Rubble
Plymouth (UK)
October
22.10.2022
ERCC Coastal Rowing Regatta
San Sebastian (ESP)
October
27. – 31.10.22
Leman sur Mer
Lausanne (CH)
November
05. – 05.11.22
Always double check dates before you travel!
Flyer Coastal Rowing Camp RVSH