Coastal Rowing at Lake Constance. Participants from all three Lake Constance countries took part in the Coastal Rowing Workshop.
Rowing in Europe and the rowing club Neptun Konstanz organized the another Coastal Rowing Workshop for all interested coastal rowers. Based on World Rowing Coastal Rowing Modules. It was an intense weekend with temperatures over 30 degrees.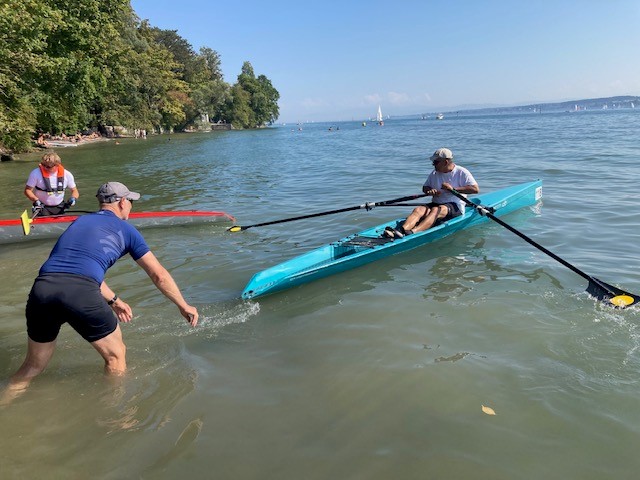 Thankfully, the crew was able to take advantage of the rowing club's facilities throughout the weekend. The weekend began with intensive theoretical training many trips, where the learned was implemented. In detail, rowing techniques of coastal rowing were discussed. Above all, the point of area knowledge and safety on the coastal area would be deepened.
Ask the expert: This times expert was Isa Scheunpflug. A well known coastal rower with a remarkable coastal rowing career. Her input and practical tips were widly  appreciated by the audience.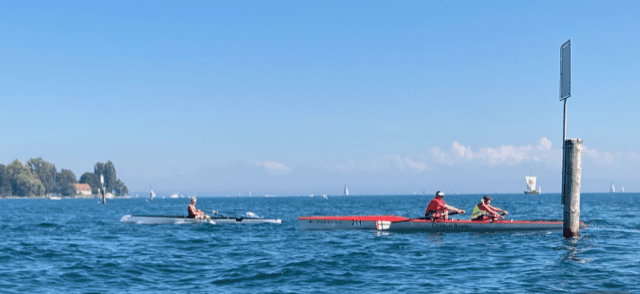 The memorable "fun factors"? Our outings on the lake. Surprisingly the lake traffic (Tourist boats, Cruise ships) generated enough wake to enjoy a coastal feeling in the boats. Even with 1 BF wind only.  Enjoyable also the possibility to test different boat brands. At the end of the workshop all participants returned home with lots of coastal knowledge and a smile on their face – as promised in our announcement.