Finally. The information is there. We have received this information a few hrs ago. Barletta is the place were will go in September and October. After the cancellation of Sabaudia and several other cities to perform the World Rowing Coastal Championship and the Beach Sprint Finals, the decision was taken this past weekend. The  2023 World Rowing Coastal  championships Barletta, ITA.  And the dates: This is what World Rowing website  tells us in Mid February. Please double check before booking your accommodations. There might be changes.

Barletta is a well know place in Coastal Rowing 2021 and 2022 the City hosted 2 Italian beach sprint events. So city, inhabitants and locals know about our sports. Probably a good pick of World Rowing. Plus: A home run for Filippi.
See below promotional video from last year: https://fb.watch/iG0gkmiBlq/ or check this one out:( Video)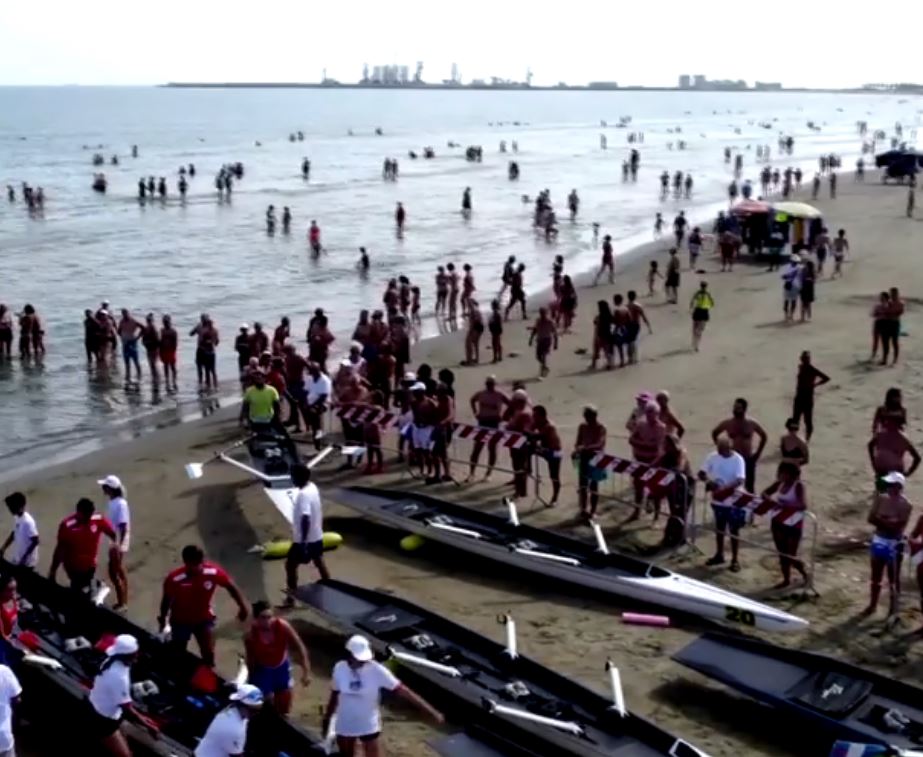 The city itself is rather pretty.
You might want to visit the center and walk around the little streets. The sea has always been an important resource witnessed by the port, an ancient point of departure for crusaders heading to the Holy Land, today a commercial hub of great importance and charm. Getting lost in the alleys of the historic center is for the visitor the best way to grasp the secret soul of the city: on the one hand, the blue of the sea, in the area around the Cathedral, on the other, in the so-called "old" area, traditionally inhabited by farmers, the celebration of the land and its products.
The ancient Angevin quarter of the Sette Rue.
The elegant Palazzo della Marra, of Renaissance origin and style, was home to aristocratic families. Today it has housed the De Nittis Art Gallery since 2007.
The Church with the adjoining convent of Monte di Pietà dating back to the 17th century.
The Cantina della Disfida, in the basement of a 14th-century palace, famous because it was the scene of the events that led to the clash between the Italians and the French.
Today the cellar houses an exhibition of shields, clothing and period objects.
Barletta Castle and its moat
Next place: Barletta, Italy: 2023 World Rowing Coastal Championship