Coastal Rowing POP UP Race
Coastal Rowing continues right after the World Champs: More Coastal Rowing competitions will take place in Holland.
It's time for another edition of the Coastal Pop-up Race! We are really looking forward to it, are you? Join us for the Coastal Pop-up Race on the Haringvliet!
New in this edition is that we have additional fields with double two. Both for women, men and mixed!
– When: Sunday, November 20
– Where: Hellevoetsluis, Catamaran Club Hellecat
– Water: Haringvliet
– Distance: ± 5 km / long distance.
– Categories: open, masters & youth
– Boats: Skiff & Co2x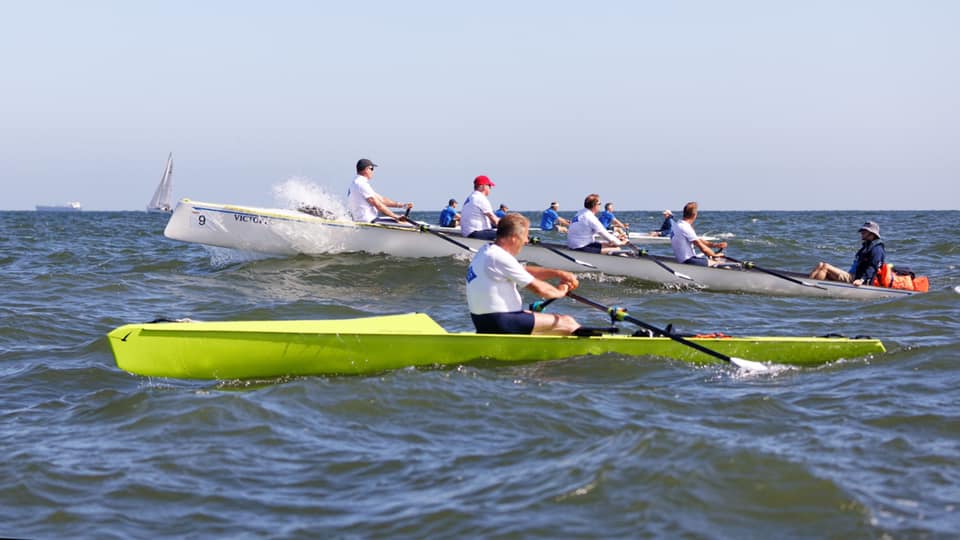 Coastal Rowing POP UP Races in the Netherlands, Credit KNRV / FB
Register right now:  with your Coastal Boats, by email or – with the reference: Coastal Boats.eu at popupcoastal@outlook.com. Would you like to rent a boat?
You would like to participate, but you don't have a skiff or double scull. We have a number of coastal boats available for a fee of 20 € (skiff) and 30 € (double scull). The number of coastal boats provided is limited. Here, it is first come, first served. You can indicate this when registering via the KNRB or by e-mail.
Any questions?
Do you have any questions or comments about this e-mail? If so, we would love to get in touch with you. Send an email to popupcoastal@outlook.com or talk to us on Facebook or Instagram 👇.Coastal Pop-up Race