Coastal Rowing in Hamburg. The First Coastal Ruder Club Hamburg ECRC and Rowing in Europe (www.Coastal-Boats.eu) are hosting the first of 4 workshops in 2023. The Coastal Rowing Workshop in Hamburg. Date: April  15./16. 2023.  Find registration form here.
Hamburg and the Elbe River: A Coastal Rowing Destination
Hamburg is one of the Coastal Rowing centers in Germany. Almost all clubs offer Coastal Rowing programs to their members. Many see the ECRC, the Hamburger and Germania Rowing Club and the Rowing Club "Allemannia of 1866" in particular as one of the cadre clubs in Germany. If one looks at the regatta results of the past years, an attribute which is certainly true. The Elbe near Hamburg-Blankenese is an international sea water, where you can expect all the challenges regarding wind, waves and navigation that we as Coastal rowers are looking for. Due to the tidal currents and the nearby shipping traffic, the conditions are sometimes even more difficult than when rowing on the sea coast.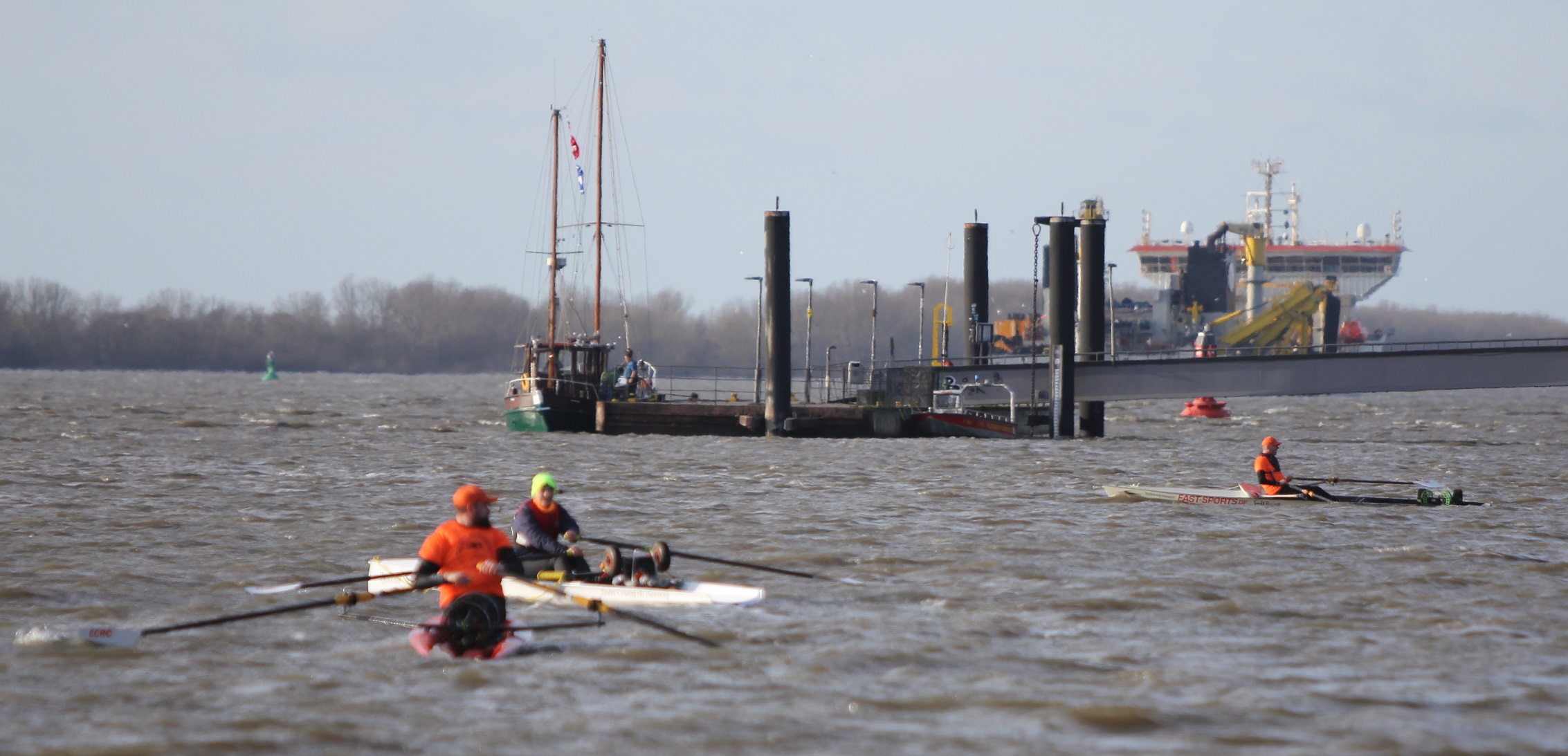 Coastal Rowing Workshop in Hamburg
What can you expect if you participate? The aim of the workshop is to experience the practice of coastal rowing. Theory and practice are in the ratio of 1/3 to each other. Based on the Coastal Rowing modules of FISA / World Rowing we start with a theoretical session and offer afterwards a lot of rowing practice.  The practices will be led by WR Coastal Coaches and experienced coastal rowers   Flyer here (GER)
Your seminar outcome:
You will know the principles of Coastal Rowing, Beach Sprint and Endurance course.
You have learned the basics of "Coastal Rowing Safety".
You will be able to rig your boat according to the weather conditions
You can launch your boat
You can land your boat cleanly and safely
You are able to make a quick 180 degree turn
You have learned to climb different wave heights
Day 2:  you have learned more rowing and racing techniques
You return home with a smile on your face
Our training guidelines are based on the FISA Coastal Rowing Modules. Classes will be in German. English classes: please indicate when registering.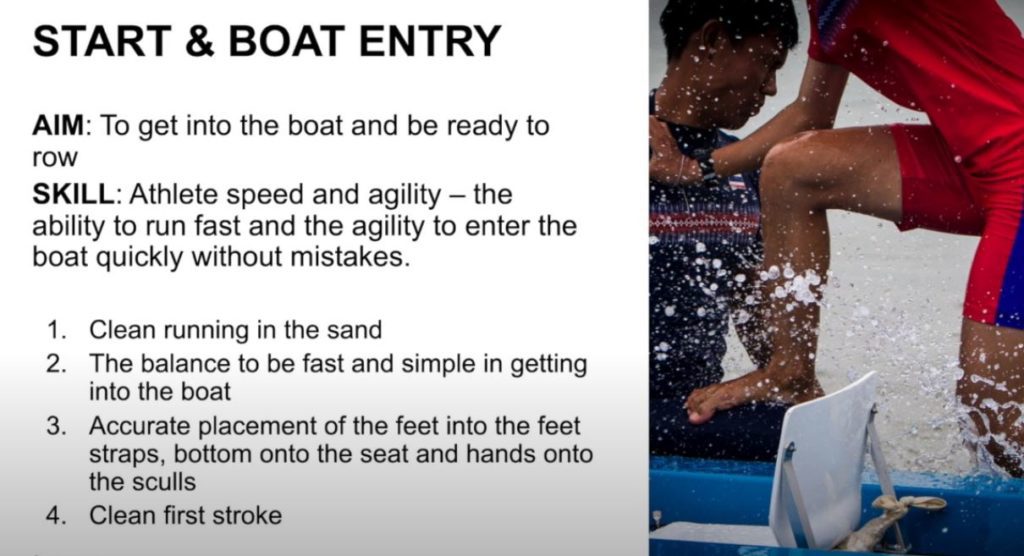 Please note: We accept participants who have rowed at least 300km in 2022. Our average participants are in good physical conditions and know how to row a fine boat. Coastal Boat experience is not a prerequisite.  We expect you to be able to swim at least 15 minutes and 300m. We do accept club members and individuals with a proven record of rowing expertise. Safety: The rowing area where we perform the course is save. Still, safety of  participants, equipment and 3rd parties are at highest priority. In the event of upcoming danger you are asked to apply the coaches safety rules and follow the coaches instructions. Please bring your own PFD / Life Jacket. Some rental PFD are available on site.
The number of participants is limited. Also, we must point out that we are targeting athletes who have rowing experience and sufficient physical condition.  With the registration you confirm that you can swim at least 15 minutes at a time. The event will take place even in bad weather. In case of strong winds over 6BF and waves > 100cm the event will not take place.
Clothing: Bring warm and change of clothes and beach shoes. Preferably neoprene. The organizers will provide a number of warm neoprene clothes for a rental fee. Do you need warm neoprene clothes: Please specify when registering or order prior to the event here in our shop
Bring your own boat? Always an option. The number of participants is limited. For more information please contact ECRC or Rowing in Europe.  You can register here.  REGISTRATION
Date: April 15-16, 2023
Location: Elbe, Blankenese at the ECRC
Prices: Day 1: 85.00 Euro, Days 2:85.00 Euro, 2 day booking 150.00 Euro
Services: Boat seat / 1x, 2x, 4x, , drinks, lunch/1 day
Registration deadline: 2. April 2023