Stel je voor dat Coastal Rowing de Olympische Spelen niet haalt.
Denk aan Coastal Rowing en de Olympische Spelen in LA 2028 en stel je het slechtste scenario voor. Stel je voor dat het IOC en de lokale OC in de USA besluiten om de beach sprint niet te accepteren. Coastal Rowing wordt niet Olympisch. Wat zou er gebeuren met onze geweldige sport? Onze voorspelling: Niets… De belangstelling voor onze sport zal blijven groeien en er zullen meer evenementen komen. Beach Sprints zullen waarschijnlijk hun fascinatie verliezen. Wat achtergrondinformatie over de huidige status. Read more articles
Kustroeien is momenteel geen Olympische discipline, maar zal vanaf 2020 door het Internationaal Olympisch Comité (IOC) als aparte sport worden erkend. Het is echter nog niet opgenomen in het programma van de Olympische Spelen. De beslissing over de opname van een nieuwe discipline in het Olympisch programma wordt over enkele maanden door het IOC genomen. Hoewel het kustroeien de laatste jaren aan populariteit heeft gewonnen, is het nog maar de vraag of het in de toekomst in het Olympisch programma wordt opgenomen.
Beach Sprint Promotie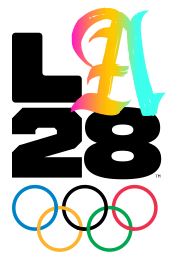 Picture: Een van de verschillende logo's voor de Olympische Spelen van 2028 in LA. Bron: Wikipedia, LA28.org
Er wordt al enige tijd gesproken over het opnemen van kustroeien in de Olympische Spelen, en voorstanders van de sport hebben hiervoor campagne gevoerd. De Wereldroeifederatie (FISA) pleit bijvoorbeeld al enige tijd voor strandsprints bij het kustroeien en streeft er actief naar de sport op te nemen in de Olympische Spelen. Het kan echter nog wel even duren (waarschijnlijk mei/juni 2023) voordat het IOC overweegt deze sport als officiële discipline op te nemen. Lees ons laatste artikel over dit onderwerp.
Wat maakt kustroeien zo interessant? Kustroeien wint om verschillende redenen aan belangstelling.
Ten eerste biedt het een unieke en ongeëvenaarde ervaring in vergelijking met traditioneel roeien op vlak water. Kustroeien vindt plaats op open water, meestal een oceaan of zee. Roeiers moeten omgaan met veranderende omstandigheden zoals golven, stromingen en wind. Dit maakt de sport uitdagender en vooral spannender voor zowel deelnemers als toeschouwers. Niet te vergeten, de spanning leidt tot betere kijkcijfers op TV en clicks in andere media.
Vooral de sprints op het strand zijn bijzonder spannend om naar te kijken. We ontkennen de opwinding van het traditionele roeien niet. Maar het klappen van de boten in de golven, het gevecht om de boei en gewoon de onvoorspelbaarheid van de evenementen maken een uitzending spannend, vooral voor niet-roeiers of recreatieve roeiers. En juist die spanning en frisheid is iets wat juist bij de Olympische Spelen wordt nagestreefd. Dit heeft immers geleid tot de opname van skateboarden en breakdancing.
Ten tweede is kustroeien toegankelijker dan traditioneel roeien omdat er geen speciaal water of infrastructuur voor nodig is. Er is geen boothuis of steiger nodig. Dit maakt het gemakkelijker voor mensen die geen toegang hebben tot een traditionele roeifaciliteit om aan de sport te beginnen.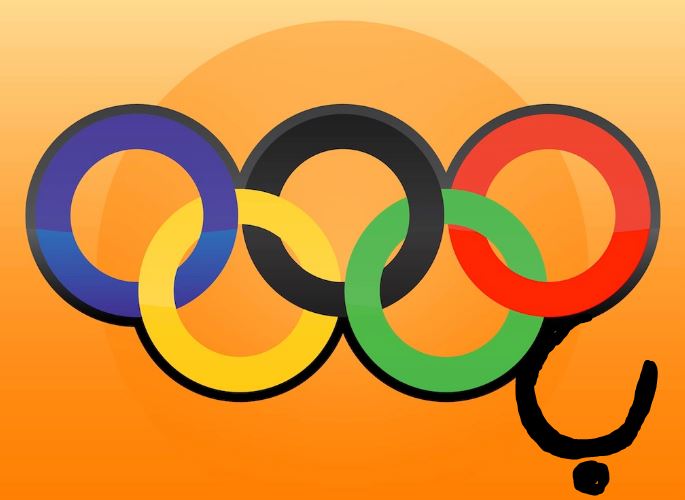 Ten derde wordt kustroeien vaak gezien als een gemeenschapsgerichte sport. Er wordt vaak in teams geroeid of samen geroeid. Dit bevordert een gevoel van kameraadschap en teamwork onder de deelnemers.
Ten slotte wint ook het kustroeien aan populariteit naarmate het bekender wordt door internationale wedstrijden en evenementen. De wereldkampioenschappen kustroeien worden sinds 2006 jaarlijks gehouden en de laatste jaren heeft de sport meer erkenning en steun gekregen van organisaties zoals het Internationaal Olympisch Comité en de Wereldroeifederatie.